Premiere: Moon Shy "Ethereal Whispers In The Void"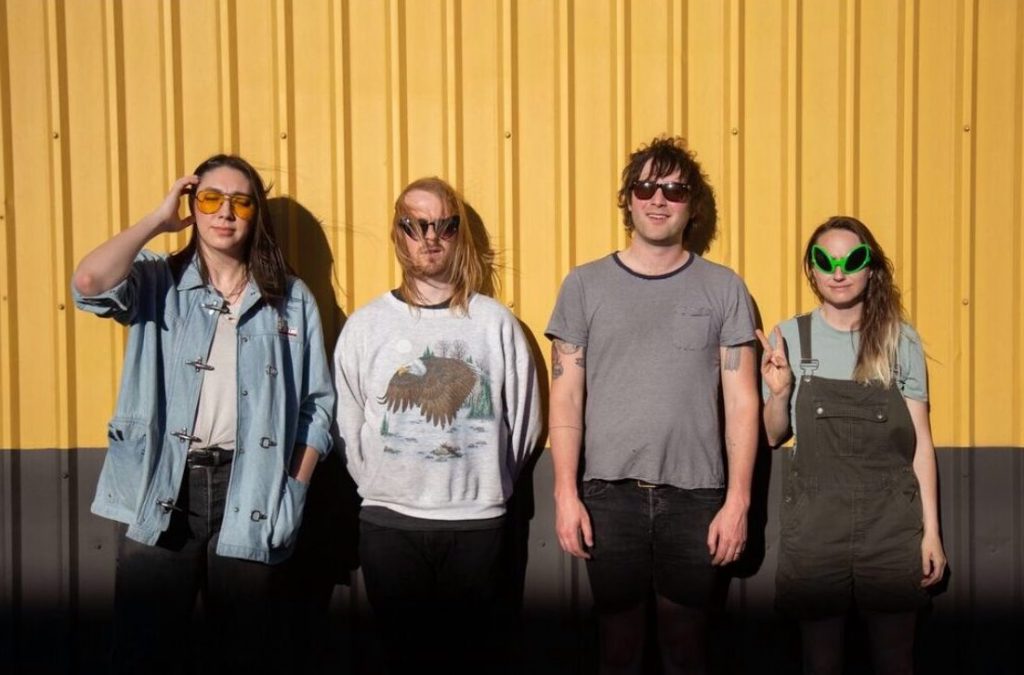 Just like wandering around an old drive-thru movie theater, Ethereal Whispers In The Void rings out like a fuzzy wall of nostalgic waves. Moon Shy's new album, released June 28, hums like a foggy memory and glows like bright neon. With elements of psych rock (reminiscent of Ty Segall and Thee Oh Sees), rhythms that float hauntingly like a '50s school dance, and a touch of reverb vocals and pop to bop to, this dynamic album showcases the full range of this dreamy Portland band.
The album features Stephen Leisy of Genders (guitars, organ, voice, bass guitars, drums), Cameron Spies of Night Heron (organ, mixer, producer) as well as Kris Doty, Hugh Jepson, and Annie Miranda on vocals throughout.

Catch the full band, Stephen Leisy, Annie Miranda, Hugh Jepson, and Ezza Rose onstage at High Water Mark July 19th with Tall Women and Bat House.