Video Premiere: Help "Help"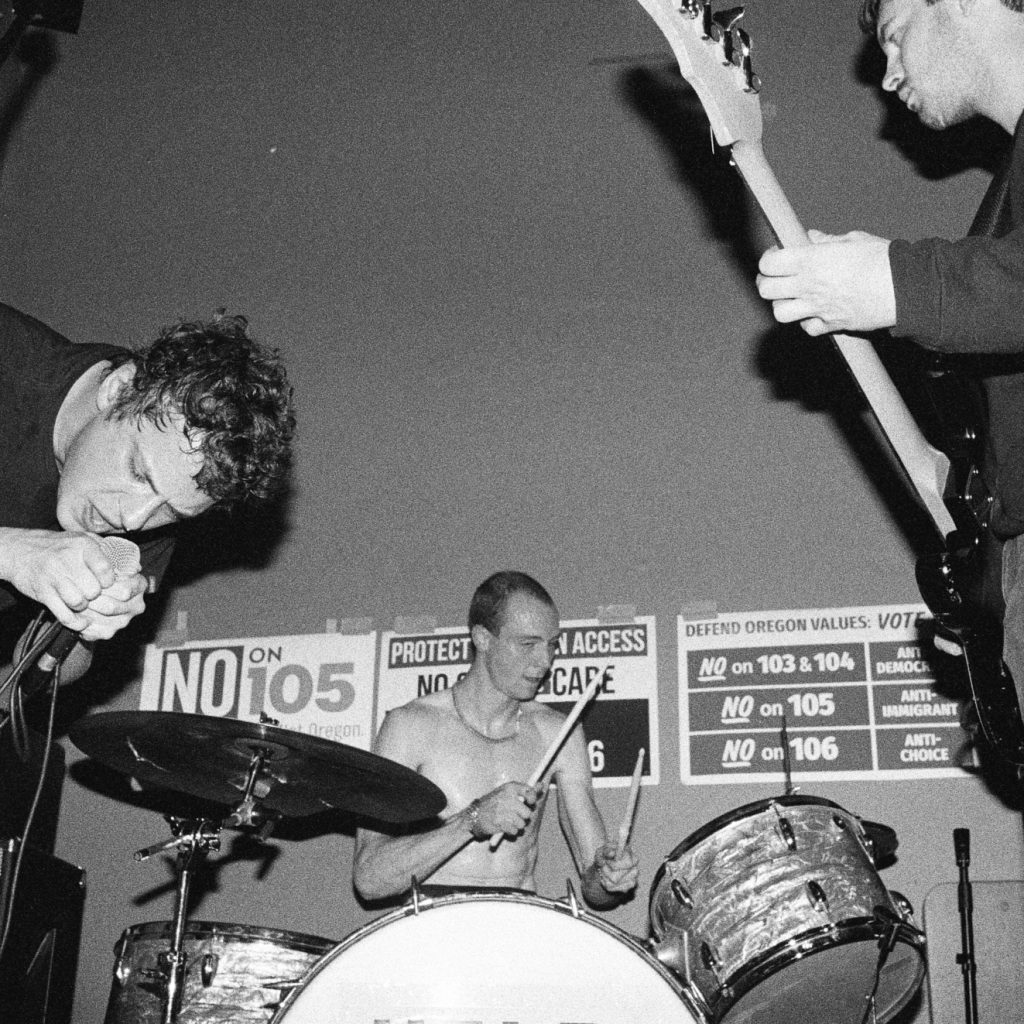 "Remove fear from decision making. Act in defiant joy. Refuse to dominate others. Do not hoard the gifts of the universe. The future is uncertain. Ends don't justify means. Solidarity now."
These are guidelines in how to navigate this slow crumbling world according to Help, a Portland based hardcore/punk outfit featuring Bim Ditson (And And And) on drums, Ryan Neighbors (Portugal. The Man, Hustle and Drone) on guitar/vocals, and Boone Howard (Boone Howard, The We Shared Milk) on bass/vocals. Their message is clear and direct: FUCK THIS SHIT.
Fueled by an anti-establishment message and very clearly influenced by classic punk style and politics, Help has expressed that this project is a reprise of teenage musical influences meet current day political agenda. The election of the sitting POTUS struck a chord in artists and activists alike, and Help is certainly not hiding their hate for the powers that be.
But they're not just saying it: they are screaming it! In the video for new release "Help," shot and edited by Tyler Bertram at 2019's Treefort Music Festival, Neighbors can be seen yelling with the mic cord wrapped around his face, jumping off their signature stage tire, even smashing a guitar in true punk fashion. Upset at the current state of affairs? Pissed off at class warfare and the ever-growing wage gap? Can't stand our Cheeto-faced bumbling White House dweller? Scream about it! Make art! Yell! And smash things! Perhaps the revolution has already been televised, but maybe through stage stomping and Internet raging, this scream for change can again be heard.
Catch Help at PDX Pop Now! (June 20-21)