"Foxhole" by The Proper Ornaments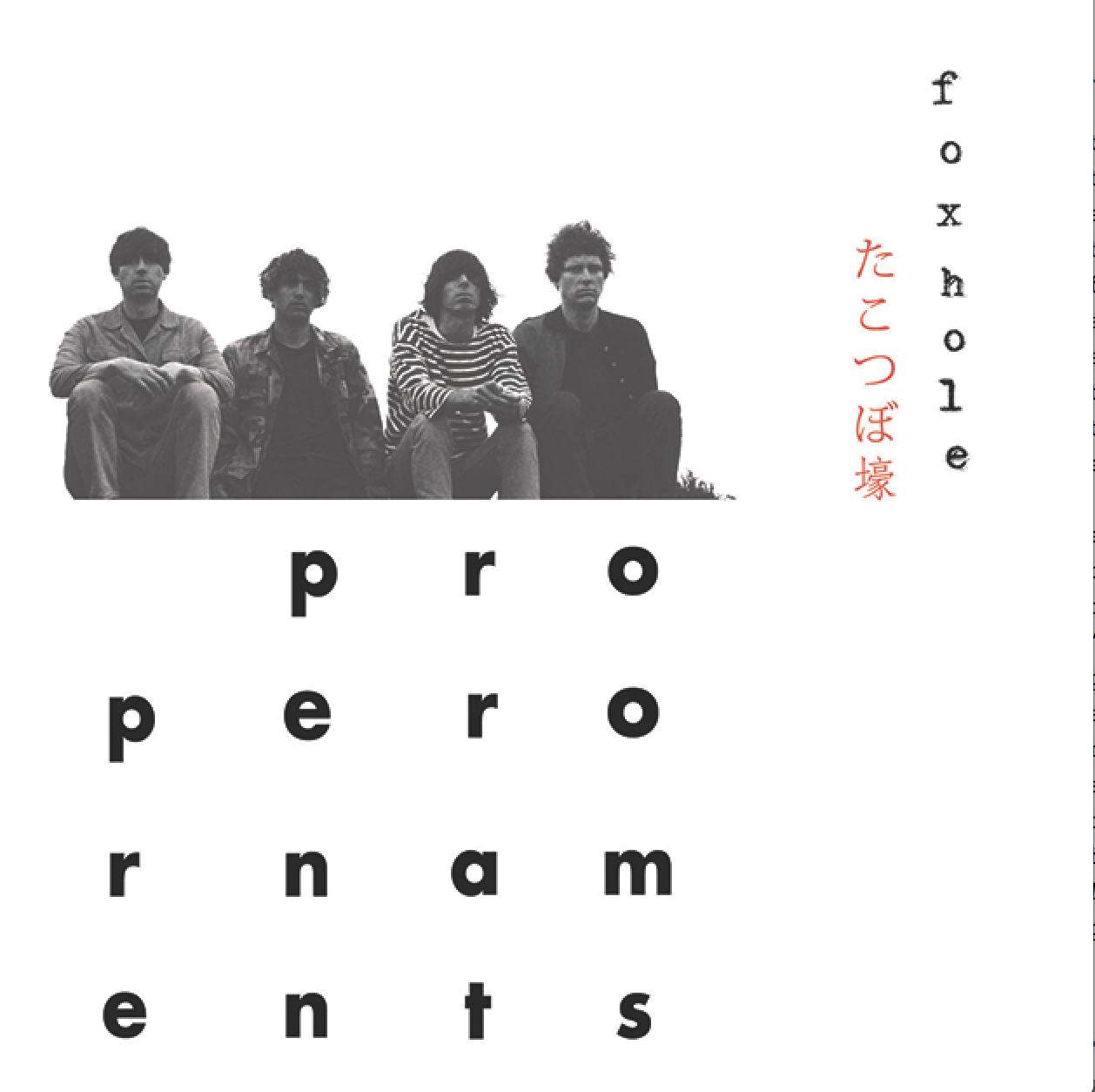 Moving into their sixth year of generating mellow, English rock 'n' roll, The Proper Ornaments release their second LP, Foxhole, this January. This new release floats along with wispy melodies and drowsy introspection.
The energy with which The Proper Ornaments' play has never really hit explosive highs. Rather, the band's instinctual and deliberate sound is derived of krautrock and its steady repetition. Certain peaks ring out on their previous releases, the Waiting for the Summer EP (2013) and debut LP Wooden Head (2014), but on Foxhole, the band's sheer attack fades even farther into the background leaving behind any traces of distortion, moving more in the direction of British Invasion-era psychedelic rock.
In recording the new release, James Hoare and Max Oscarnold joined with with newly-recruited bassist Daniel Nellis and drummer Bobby Syme to make a record touching on homelessness, divorce, fading friendships and all sorts of personal losses. They even suffered an electrical disaster in the studio that completely obliterated their hard work, causing them to start again from scratch. The only salvaged track was "Frozen Stare." According to the band, the disaster in the studio seemed to catalyze a rebuilding of their friendships, which had been faltering. Re-putting together the album at home in a more personal setting allowed the band to come together on their own time, and led to the creation of a more peaceful, if eerie, collection of songs.
https://www.youtube.com/watch?v=u80qi5F2qgY
"Memories" and "Jeremy's Song" embody an ominous feeling that draws attention to the metaphor of the foxhole itself. "1969" and "The Devils" drift along with lilting piano/synthesizer, laidback guitar and haunting, reverb-soaked vocal melodies that ease the listener into accepting the unusually stripped-down style. Foxhole would be at home as the soundtrack to Donnie Darko or myriad other films in the psychological horror realm.»
– Ellis Samsara