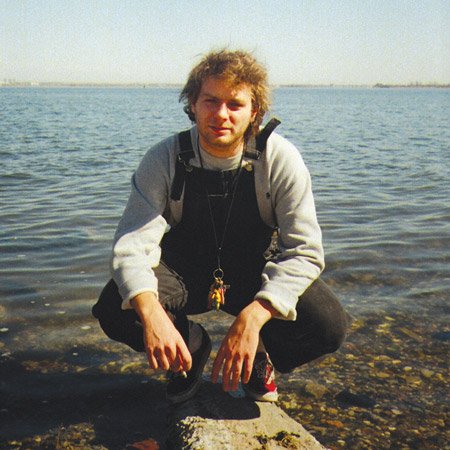 Mac DeMarco may not have too much to bring to the table as a musician, but as a songwriter he has the importance of the so-called star's duty to be honest and vulnerable in order to craft songs that will linger in memory. Maybe we all preferred the goofy scene-guy of Ying Yang and Rock And Roll Night Club because he was so familiar to us right off the bat, but he seemed to be mostly just a persona. On 2 and Salad Days, DeMarco's songwriting showed some signs that he was ready to start telling us more about himself. And now, on his new mini-LP Another One, we finally have an album of songs where he's doing that from start to finish.
Another One is a "breakup album" but the songs (on the surface, at least) sound as breezy and unhurried as DeMarco's past work—his down-tempo aesthetic remains anchored by jangly guitar riffs and warm synths. What's more, Mac's nasally croon doesn't betray the personal crisis unfolding in the lyrics. Another One is defined by a sad and sweet tone that's confessional in a gently regretful sort of way. A couple of these songs share riffs and some of the melodies are more or less forgettable, yet DeMarco's charisma as a songwriter not only holds our attention but pulls us into the narrative. On this album in particular, it's apparent how much more DeMarco has learned from Jonathan Richman's I, Jonathan than Rivers Cuomo's Pinkerton.

DeMarco has been criticized for swiping things here and there from his influences, but when you listen to songs like the ones here, you undeniably get a sense of a guy who has developed a pretty firm grasp on how to capture a complex feeling in a deceptively simple phrase; it's from all of the great pop songs he has absorbed. "…Must be another one she loves" is all he needs to sigh on the title track to evoke the whole emotional world of a jealousy that's maybe mixed with a bitter longing for a failure that's been a long time coming.
All this is tied-up memorably, too—the woozy lo-fi instrumental "My House By the Water" has a certain mono no aware about it that segues gracefully into an invitation to come visit anytime at DeMarco's pad in Arverne, New York. Here's hoping for another one like this. »
– Matthew Sweeney
---
---