What's Going On 05/09 – 05/16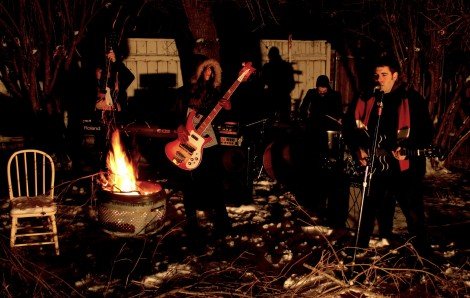 1. Ketamines w/ Night Beats, Cosmonauts & PinkSlime
Where: East End
How Much: $8
When: Wednesday, May 9th – 9pm
Why: Dubbed as a Calgary supergroup, Ketamines was formed from the demise of Myelin Sheaths and Endangered Ape. The energetic psych-pop will leave your head spinning for days with their infectious hooks. Seattle's best psych trio, Night Beats, have new material to share as well as the mind-numbing tunes from their self-titled released last year. Cosmonauts, hailing from Fullerton, CA bring the fuzzed-out primitive garage rock and newcomers PinkSlime will give them all a run for their money.
2. Willamette Week Presents: Best New Band 2012
Where: Mississippi Studios
How Much: Free!
When: Friday, May 11th – 8pm
Why: Featuring Willamette Week's Best New Band of 2012: Radiation City! After taking 12th place last year, Rad City soars to the top and takes home the title with a whopping 165 points. This not-to-miss show also includes runner ups Pure Bathing Culture and Onuinu (4th place, respectively). Get their early to secure your spot, this free show will fill up fast! For more information and a comprehensive list of bands who made the Top Ten, check out Willamette Weekly's Best New Band 2012.
3. Beach Fossils w/ Mac DeMarco & White Fang
Where: Bunk Bar
How Much: $12
When: Saturday, May 12th – 10pm
Why: Formed by Dustin Payseur in 2009, Brooklyn's Beach Fossils have undergone plenty of line-up changes while constantly touring in their three years of existence. With a solid and devoted fanbase throughout the country, the self-titled debut immediately received favorable reviews in 2010 and the band continued the success with 2011's What a Pleasure EP. Their dreamy summertime jams will make you yearn for those long lying-on-a-blanket-in-the-park kinda days.