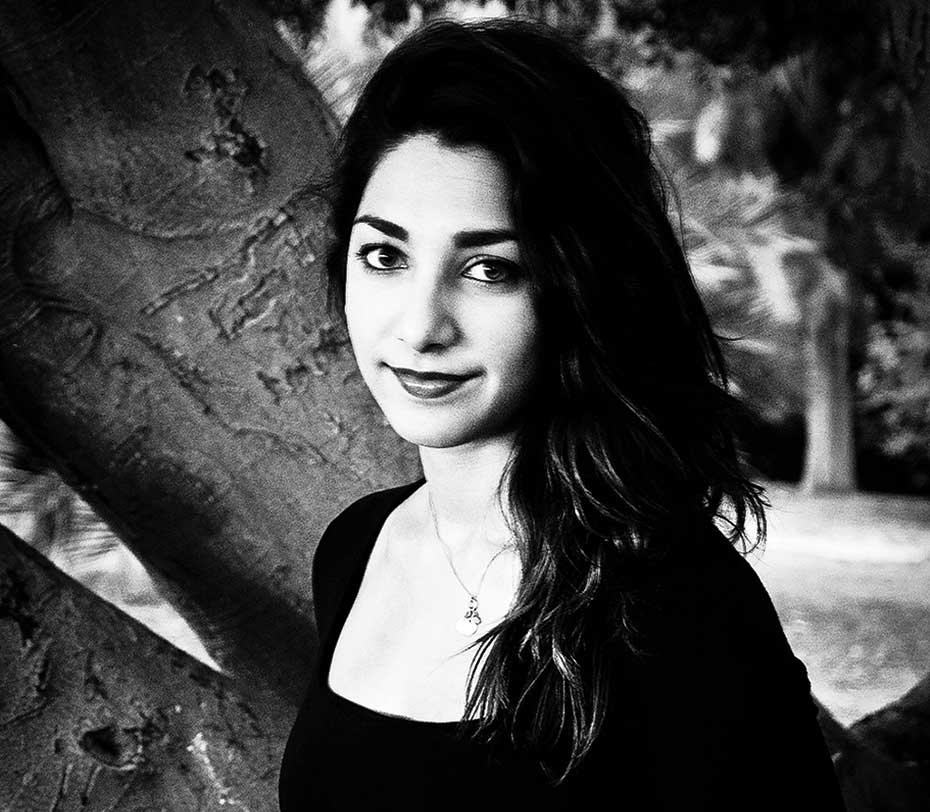 ELEVEN: What is your medium?
Nalena Kumar: I tend to use a multitude of different mediums. What ever is necessary to convey an idea or a story. Sometimes its digital, paint, hand drawn, ink, animation, stop-motion…
11: How did you come to do this type of art?
NK: I always came up with characters in my sketchbook. If I could draw it out or put eyes on it, it became a character with a backstory. I grew up watching stop­ motion animated films such as Wallace and Gromit and The Nightmare Before Christmas. I became obsessed with the subtle details of animation production, character design, visual development, and the sounds that made it all come to life. I wanted to make my own characters come to life and tell their story. If I'm painting or sketching a character illustration, it's usually an idea for a short animation, as I tend to envision my characters in motion.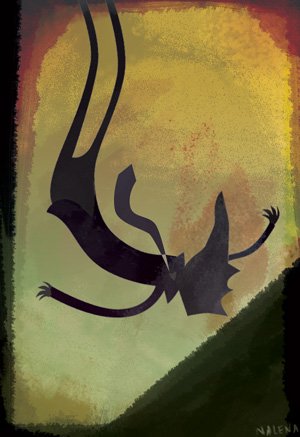 11: Why do you like this type of art?
NK: Animation is such a diverse medium that exists in so many different forms. Not many people know what it takes to bring one second of animation to life. What seems to pass by in a fews seconds on screen can take days to design and execute. It's this aspect of animation that makes the challenge exciting, different, and new every time. I tend to loose myself in my work, sometimes forgetting what day it is and becoming a complete night owl.
11: Who are your art heroes?
NK: I admire artists from a lot of different genres—painters, illustrators, and film directors. First name that comes to mind is Dave McKean. I admire his method of storytelling through mixed mediums and even his film directing. He is an example of an artist who has ventured down so many different paths and taken great creatives risks to get to where he is now. I also follow a lot of street art. One street duo in particular is Herakut from Germany. I love them because they just fucking do it. They put themselves where they need to make an impact and where the art is needed the most. Also, Tim Burton, Sofia Coppola, and Ralph Steadman, to name a few more.
11: What is your greatest artistic accomplishment?
NK: Dispelling the starving artist myth. I've been able to support myself through my art and animation. Also getting to use my skill­sets in different work environments, such as music videos productions, commercials, and motion graphics projects.
11: School, mentors, inspirations?
NK: CalArts Character Animation peers and faculty. It was both inspirational and a little intimidating to be constantly surrounded by incredibly talented film makers and artists everyday.
11: Do you have favorite themes to work with?
NK: Since I was little, nature has always inspired me. My imagination often takes charge where I create worlds and narratives for creatures. I love creating characters, which means I also get to create the environment they live in and personality traits as well. Where do they sleep? Where do they live? Do they wake up grumpy in the morning? Do they have emotional turmoil? These are the sorts of questions I ask myself as I'm creating a new character.
11: What has been your biggest challenge in your career?
NK: Getting the opportunity to work on projects where I am hired specifically for my artistic style. Also, Living in LA right out of college was a giant hurdle for me. The pace is crazy there. A lot of big studios wanted you to work for free if you were just starting out. But I managed to navigate though the mess toward clients who saw the value I was offering with my animation work.
11: What's the difference between working as an artist in San Diego versus working as an artist in Portland?
NK: San Diego is up-and-coming, but they are still very supportive of local artists. Personally, I have more roots in Portland and I feel like I've yet to contribute to what's going on in the Portland art scene.
11: What do you miss most about living in Portland, and the best thing about living in San Diego?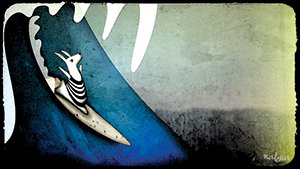 NK: I miss the changing seasons. It's always a nice 70 degrees in San Diego. But sometimes I want it to be overcast and rain so I can sport a pair of boots, eat soup, and listen to moody music inside all day. Portland will always have a nostalgia for me because I grew up there. I especially miss Short Sands Beach, hiking whenever I want, and snowboarding on Mt. Hood. But San Diego does offer amazing year-round surfing and is right next to Mexico to satisfy the international travel urge and get some really amazing food. I am also lucky enough to live really close to the San Diego Zoo, where I can go and draw strange looking birds to my heart's desire.
11: How has your art changed the most recently?
NK: Recently, I have been working on Vine campaigns for different brands. The work is really fun because they're stop ­motion and less than six seconds long. It's fun to jump into new short projects with different themes while animating in my own style.
11: What direction do you feel like you're headed in artistically?
NK: I think I will always be an animator. I've always wanted to experiment with animation installation and more public art.
11: What's your dream job (any job)?
NK: I feel extremely lucky to be able to work on animation projects from my studio. I've always enjoyed the independence associated with working for myself. One week I'll be animating characters, the next week maybe storyboarding or building a stop motion set.
11: Do you have a current obsession?
NK: My cat. I always look at him for story ideas because he's always ending up in weird places or doing something ridiculous.
11: Please give a shout out to a few artists that you would like to see recognized.
NK: I would definitely have to give a shout out to Eliza Ivanova. She is a really cool lady and a badass artist. »
– Veronica Greene
Find more from Nalena at www.nalena.com