Nathaniel Rateliff & The Night Sweats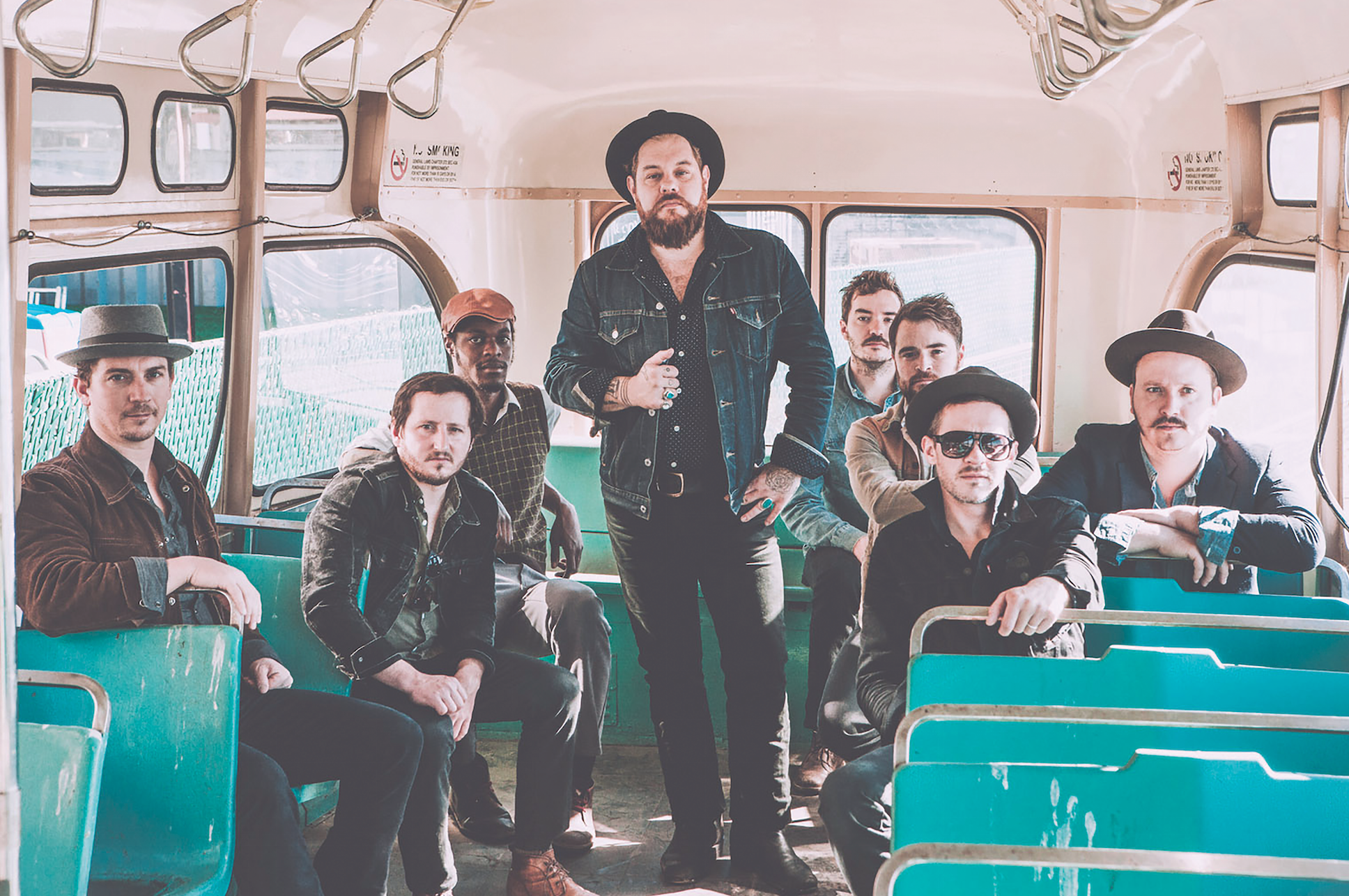 His path is worn like old leather, and you can feel the texture in his music and his stage presence. He has a way with words; honest, from the heart. As a boy, his lessons came mostly from his mother, while he connected with his dad through a passed-on vinyl record collection. The music drove his prose. Nathaniel Rateliff, well, he's a hard workin' man with deep roots.
Born in a rural Missouri town called Bay, (where the nearest bay of significance is about 500 miles away), Rateliff learned early on to walk on the road in front of him, one step at a time. In 1998, that path lead him to the bigger-pond suburbs of Denver, Colorado. Thankfully, Rateliff wasn't alone in his endeavors. Best buddy Joseph Pope III came and played alongside and was a founding member of their jammy-slash-moody band, Born In The Flood.
It was an exploratory time for the midwest boys, but their practice did not go without notice. They became a staple of the Denver rock scene in the early 2000s, and shortly thereafter, Born In The Flood was offered a record deal with Roadrunner, home of Sammy Hagar, Lynyrd Skynyrd, and, they-that-shall-not-be-named, but rhymes with "pickle-hack." Thankfully, when Rateliff closed his eyes and imagined his future-self on stage, it would only be making music under his own creative umbrella, uncompromising, and doing something that he wholly loved. He turned down the deal.
Though he can't refuse what life gives him, Rateliff will explore to find what fits best. The match wasn't there with Roadrunner, but the more laid-back ensemble known as Nathaniel Rateliff and the Wheel felt ready for the next step. After impressing at the CMJ Music Marathon in 2008, Rateliff eventually signed to the eclectic-folk heavyweight Rounder Records. But again, he's an adventurer. For many years while Rateliff was releasing unfeigned solo records and wayfaring with The Wheel, he was also noodling around with his R&B/soul outfit The Night Sweats.
The music-making process is the same, though a bit more seasoned. In 2015, Nathaniel Rateliff & The Night Sweats release a strong, complex self-titled album. Then something very different happens. Their show-closing "joke" song "S.O.B." catches absolute fire. It garners 20 million YouTube hits and plays during NBA playoff broadcasts. All of a sudden, Rateliff is performing impassioned sets for thousands of fans on a sold-out world tour. Rateliff and The Night Sweats are back in Portland for Project Pabst on Aug. 27.
ELEVEN: Almost 20 years ago at the ripe young age of 18, you left your home of Hermann, Missouri  for Denver. What inspired the move?
Nathaniel Rateliff: Well, there wasn't a whole lot of options where we were at, so Joseph and I followed a friend out there. Then we got involved in this program, didn't quite work out for us, then we just kind of ended up getting stuck and stayed, kind of fell in love with Colorado. I got a good job opportunity at a trucking company. I ended up staying there for 10 years. All the while we were trying to make music and play shows around Denver and wherever we could, really. [We] stayed in Colorado and continued to work and play music that whole time and eventually it worked out. There's been a lot of different projects [along the way], I got signed as a solo artist to Rounder Records and I had a band back in Denver that whole time. When The Night Sweats [came together, we'd already] been playing here for over 20 years.
11: What was the Denver music scene like at that time, 20 years ago?
NR: I wouldn't be able to tell you. We lived in the suburbs so we weren't downtown. There was a lot of cool stuff going on back then that I wasn't really a part of, lot of warehouse kind of shows and loud guitars and crap like that. Once we finally kind of got involved in the 2000s, we used to play in this one club called The Hi-Dive in Denver, and a handful of other clubs, too. We were just kind of doing the Denver circuit, you know, but it was all our friends, you'd go watch your friends play, even if it was a different type of music. That's kind of what the Denver scene always was, you'd see someone's metal show, another singer-songwriter show. It never seemed too cliquey for me. It always seemed like everybody challenged each other, and everybody was friends, for the most part.
11: Reflecting on that time, do you consider it "the good ol' days?" It was a good bit ago and now recently you've really, really started to hit a stride. Do you miss it?
NR: Yeah. I mean that was definitely the good… you know that was after I felt like I was cutting my teeth. It was great. I learned a lot.
11: Now it's Glastonbury, Sasquatch, FarmAid, Tonight Show, is that weird to process?
NR: Yeah, it's been really weird, the turn of events in the last year, even, there's just a change of venues and more people coming. At the same time … now we're kind of at a point where, we're still blown away at the places we're at and how many people come to see us. I think now we have to own it in a different way and be like, "All right, this is what's happening." Can't be surprised every night. We're at a bit of a changing point right now, realizing that it's not just a [one-off set], playing a good show and hoping people come back and see us, we need to make sure we play the kind of show that people want to come back and see.
11: How do you think those changes will affect the songwriting, as compared to Memory of Loss and then through the self-titled album? Now living a different experience and playing these huge, huge venues, as an artist you experience what's going on in the world around you and then that filters into what you're writing about, right?
NR: Yeah, I'm sure it's going to be rough. Luckily, I've always been sad for no reason. [Laughs] I write the same sort of material, for whatever reason. I've always had a knack for pulling out the negative. I've been working on some songs … Songwriting is considerably about personal life. A lot of it's about personal life, but it's also about perspective of other things going on around you, things that are going on in your friends' lives. I still write about that friend kind of stuff. Haven't changed that much at all. Basically I've still been working like I always have.
photo by Jason Staff
11: Do you find it easier to write at home or on the road?
NR: I prefer to write at home. I think the next record could be different because we have a real band put together now, whereas before it was a lot of me doing a lot of different parts of recording stuff.
11: Jumping back over to your 18 year-old self, what advice would you give that young man?
NR: Hang in there and try to be humble.
11: Hang in there how?
NR: It's not going to be this bad forever. It's going to get worse, but it'll get better.
11: That's life, too. As you were saying, you have started to receive a lot of success, a lot of things have changed, but life has it ups and downs, no matter where you are in life, and there's sadness and madness all over. There's happy moments and sad moments, but we're all in this thing together and just getting through it, one day at a time.
NR: Exactly. Exactly. It's a shared human experience and to be a part of it, you've got to.
11: Right on. What's your favorite story from the road? Either your own or someone else's.
NR: Boy, I don't know. I don't want to be crude or-
11: You can be-
NR: I've done a lot of stupid things.
11: We don't judge.
NR: Well, you know there's a lot of stupid things that I've done, but I think the nice thing's like when you find yourself in a beautiful place you never thought you could be, like in Montreux Jazz Festival in the middle of the night. That just happened. You know, that kind of stuff. Not being somebody who specializes in finding things like transsexual midget prostitutes. [Laughs]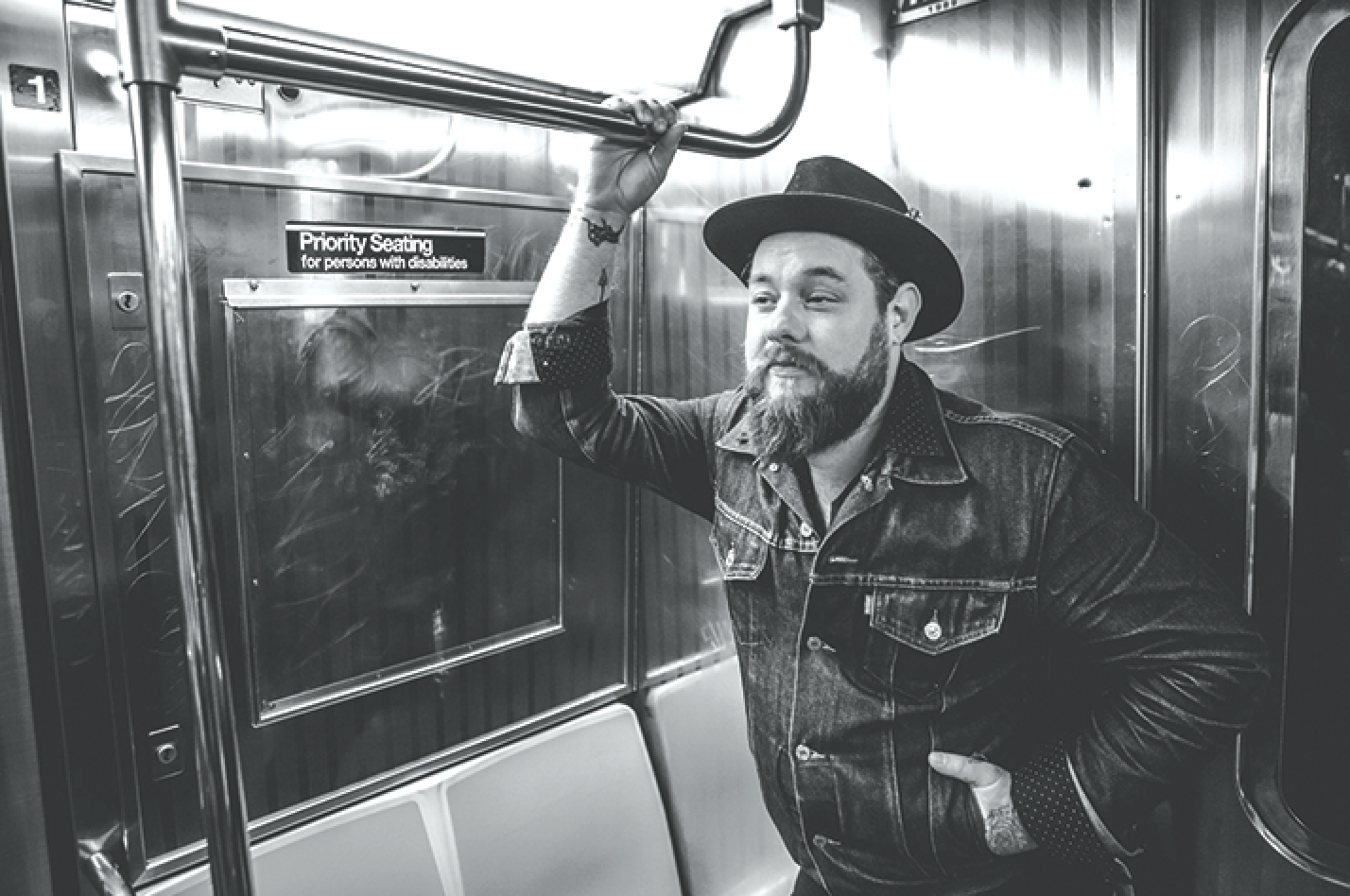 11: What's been your favorite of those big shows within the last year? Glastonbury, or you were in Barcelona, and now you're doing this New York show with Arcade Fire. What's been the standout show?
NR: Boy. You know the thing is, is that it's festival season, but I really like theaters a lot better, so I'm trying to think … Actually we played a show in Milan that was amazing. Exactly that kind of a festival thing, really nice venue.
11: Does anything beat playing a small venue in Denver? A friends and family show?
NR: Yeah, I mean I like … it doesn't necessarily actually have to be friends and family, I like playing smaller theaters, even. It's just amazing. A little under a thousand. Once it gets over a thousand, you have more of a mob. You know, when you keep it small, it's really nice. Next time I'd love to play a theater with five thousand people. That'd be pretty amazing. And also, with the anniversary of our record coming out Aug. 21, we're playing Red Rocks, which is very exciting. We're super excited about that.
11: Yeah, what a venue.
NR: Doesn't get much better than that for me. I know that's exactly the opposite of what I said a minute ago, but it's a pretty amazing place to be and that's our hometown.
11: I saw a playlist of favorite tunes that you made and there were some recognizable ones on there, Iggy Pop, Roger Miller, Damien Jurado, but the other ones were pretty obscure, but great tunes. How did you discover music growing up?
NR: Just in different ways. My mom introduced me to a lot of stuff. After my dad passed, going through his record collection, it was kind of like discovering the things he listened to as a child, and being able to share that [with him] even though he was gone, made me feel like I knew a little more about him.
As I got older, listening to the radio, going into a random record store and somebody's got Leonard Cohen playing, it's like, "What is this?" It's Leonard Cohen. So I went over and got a Leonard Cohen record and it changed my life. Same thing with like, I had a friend listening to Townes Van Zandt and I had never heard it. Another friend's mom introduced me to The Basement Tapes, and that kind of changed my life, too. Got me into The Band. The kind of music that just comes in and out of your life. I've never been one to dig deep, really search for what's real or rare … Kind of stumble onto things, kind of connects to things in life, fall in love with it and listen to it all the time. Recently a friend of mine asked if I'd heard of C.W. Stoneking and I was like, "Nope!" It's nice to take a break from only listening to Damien Jurado all the time.
11: Following up on that, what's the importance of musical diversity?
NR: I think musical diversity is like the importance of being able to speak more than one language. Not everybody can do it. I feel like it helps connect to a lot of different people. Music and different types of music are expressed differently to different people. It helps you learn about the culture and helps you learn about the human experience.
11: Last question. What's left to check off on your professional musician bucket list?
NR: Boy, that's not really me. I don't know, I guess it'd be nice to get to a point where you just help more people. Just continue to help people in a way other than playing music, to give back.»
– Richard Lime