An Interview With Portland Filmmaker & Artist Misha Capecchi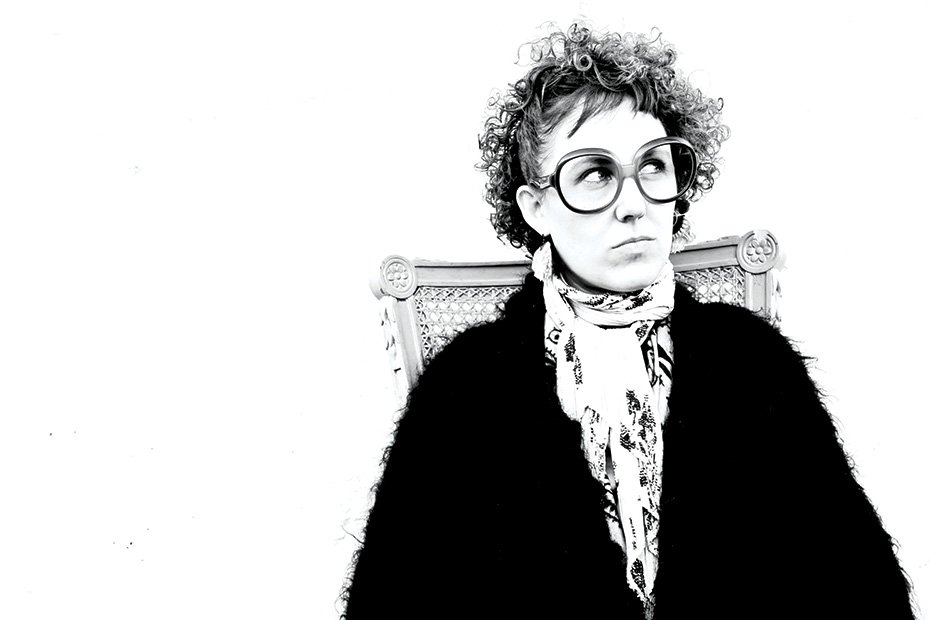 Cinematographer, printmaker, sculptor, seamstress, performance artist, and installation artist Misha Capecchi is blurring the lines between mediums in such a smooth way that perhaps an entirely new genre of art is being created in the process. Between filming in Italy and showing sculptures at Art Basel in Miami, ELEVEN was lucky to get some of this busy working artist's time.
ELEVEN: What is your medium?
Misha Capecchi: Well it kind of depends on what I'm working on. For the last two and a half years I've been working on a feature length film that uses digital media as well as Super 8. I just did a sculpture project using plastics, wood, foam, hair and fabric. I guess it just depends on what I'm discussing.
11: What are you discussing now?
MC: Right now I'm working on my film and trying to get the first edit out by March 1st. The film is called In the Mouth of the Wolf. That's a translation from an italian colloquialism. The film is an experemental spaghetti western and I guess briefly it's discussing the myth of the United States of America and the myth of the projected west. There is a lot of mask and costuming in the film but a lot less sculpture element.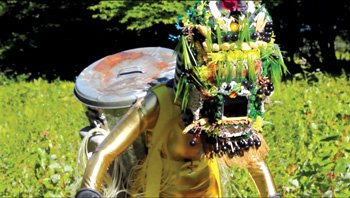 11: So how long have you invested into the movie now?
MC: Moving into three years… probably started thinkg about it three years ago with a grant I wrote and then became committed to the project. About two summers ago I got a group of 20 people together and traveled to Italy. It was a town called Monterra which is in very southern Italy… the arch of the boot. We shot the majority of the movie there. Also had a group go out to Eastern Oregon and have shot independently in Wyoming, New Mexico, Texas and Utah.
11: Tell me about your sculptures.
MC: I do a lot of masks. The sculptures often have a relationship with video. I do a lot of costuming in association with video and film. The sculptures I just completed were about Miami and that's where they were shown. My only introduction to Miami was through the movie The Birdcage when I was little. That's still what I think of when I think of Miami. So, [the sculptures] were based on drag queens and very androgynous forms. I think they existed best in a photoshoot with a local drag queen named Pepper Pepper.
Last year about this time I had a show at Ampersand Gallery called Trenches that had sculpture and video components. The idea was that the sculptures were kind of made by the two characters that were featured in the video. The video in that show was about the schizophrenia that exists in American culture between this fundamentalist idea of working really hard for a living and for your money vs this credit card going in debt for things you want kind of culture we have happening here in the United States.
11: Are you working on any sculptures currently?
MC: Um, no. I'm working on the movie and on two music videos… and an application to Fulbright.
11: Wow Fullbirght, awesome. Where else have you studied?
MC: I went to boarding school outside of Philadelphia. Then I went to UC Santa Cruz for undergrad and studied printmaking and Biology. During that time I first went to Italy and studied there for a year. So that's where I became familiar with Italy, aside from my dad being Italian. I then graduated from MICA in 2012.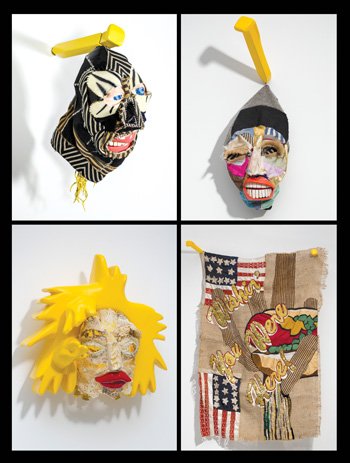 11: You mentioned your dad is a scientist?
MC: Yeah. I spent a lot of time in his lab as a kid and there was this one experiment he did in the 80s that really left an impression on me. He works on mice and affected the inner ear of one mouse so it would run in circles and couldn't stop until it was too tired to continue. Normally he does cancer research and, you know, when he shows an auditorium full of scientists images of tumors people didn't have an ethical reaction but when he showed them videos of this mouse running around in circles they had this major ethical reaction that was like amplified! I always found this to be really interesting. Maybe it was because the mouse looked completely normal physically but had this very strange reaction. Maybe people said "Hey, this is a normal mouse but it's doing this very odd thing, oh I'm a normal person but I'm also living this very circular life." With the tumor it was like okay so that is "other" and I can't associate with that. This experiment had a lot of influence on my Trenches show.
11: How did you decide to use Pepper Pepper as the face of your campaign?
MC: I saw him perform once and I liked how he was experimenting with gender boundaries and he also experimented with the idea of performance and what it means to be a performer. What it means to go between the drag, the dance, and the performance aspect. I'm really attracted to these things that are becoming so specialized begin to blur [between different mediums]. I think he does that really well.
11: Who are some of your favorite artists?
MC: My friends mostly. I was fortunate enough to do a residency program in Maine and the people I met there were such incredible artists. Five of them showed up in Italy to help me with my movie. Also, I had the good fortune to work with some really amazing artists in grad school at MICA. Working with other artists has changed my art for the better and collaboration with other artists takes its own energy, if you will. Having conversations about structuring projects has been so helpful. Just talking to other artists that have more experience with that has been so helpful. I also love artists like Joan Jonas and I love early female video performance artists. I like Mika Rottenburg. Oded Hirschis, an Israeli video artist I really like. Matthew Barney is definitely a huge influence as far as working in a long feature length and also a non-narrative format. »
– Veronica Greene