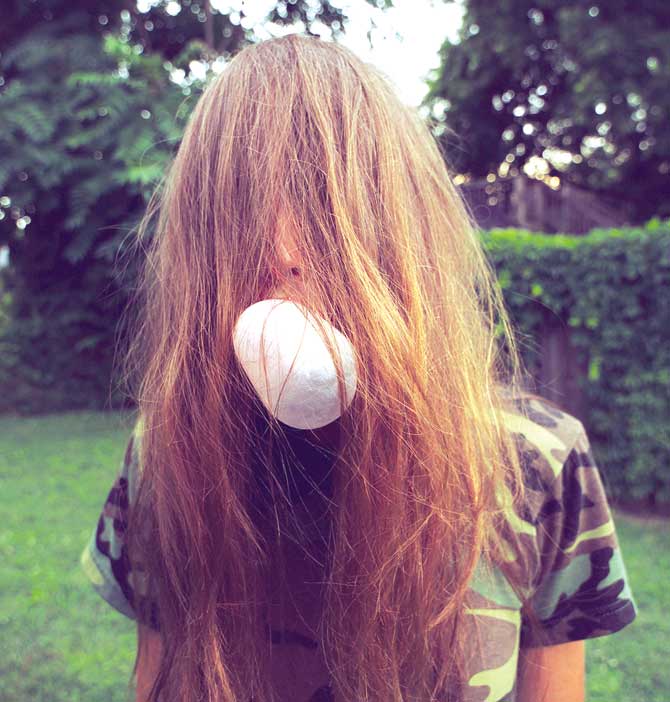 We typically think of Nashville as a country/southern rock mecca, but that is rapidly changing. Bully, the grungy rocker quartet is leading that shift. Fronted by Alicia Bognanno, the group is charging through a tour in support of its eponymous 2014 debut. Intense, hooky, and brash, Bully hits all the appropriate notes of a sleek garage rock album.
Though polished and relatively tight throughout, the real star of the album is Bognanno's gripping vocals. She crashes around with aplomb, swaggering her way through rabble-rousers like "Milkman" and "Bully"–like a slightly less edgy Joan Jett.
However great Bognanno's vocals are, the strong backing work of the instrumentals are the grounding pieces. Catchy guitar hooks burst through the fuzz on nearly every song. From the raspy thrash of "Milkman" to the sneakily fluid and understated lines on "Sharktooth," the cohesiveness of the group is on full display–taking over with frenetic energy in between vocal lines, and stepping back for stout support when Bognanno grabs the mic.
Clocking in at 16 minutes, Bully does a lot with its short time. It manages to be both outspoken and subtle, a compact dynamo, sweaty with fervor and the rakish charm of your favorite garage rock outfits. Though each track surges with power and energy, the band demonstrates a taste for shifting gears, following the bombastic "Brainfreeze" with the silky and slinking "Faceblind."
The completeness of Bully is the real treat here. Instruments, vocals and overall charisma are enough to keep you coming back to be pushed around and around. »
– Charles Trowbridge