Deer Tick w/ Guards @ Mission Theater 11/05/2011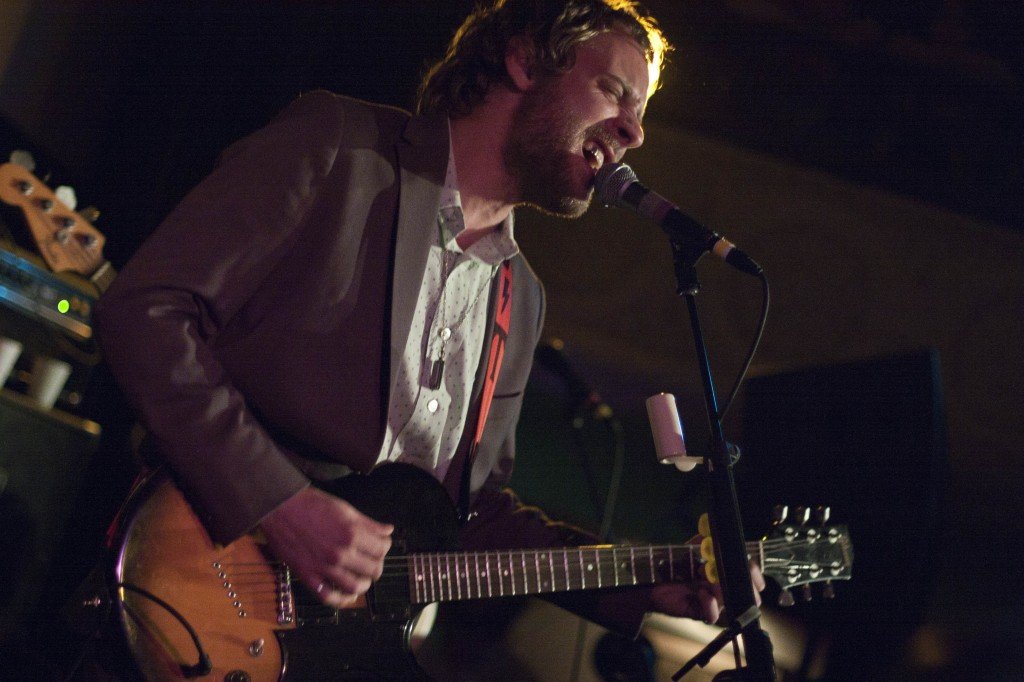 There's nothing more enjoyable than a sold out show in this wonderful city, the camaraderie that comes along with a show in such an intimate venue like the Mission Theater is hard to beat. As the venue began to fill in and the fog ascended from the stage, Guards hit the stage to warm up the crowd with some reverb infused tunes with lo-fi guitar sounds that take you back to another time.
Richie Follin, Guards Lead Vox & Guitarist, ever so gently built up the relationship with the laid-back crowd, even proposing that we had reached the point in our relationship where he felt at ease playing an unhurried song that we could slow dance to. The crowd bobbed their heads and swayed along, and the eager fans for Deer Tick yelled with joy when a deer was spotted on the projected video loop playing behind the band.

The crowd was abuzz and anxiously but easily waiting for the indie, country-esque rock band, Deer Tick, to hit the stage. The background music playing during set up stops, and John McCauley steps onto the stage with a beer in hand. Deer Tick, all in matching blazers, start their set off with "The Bump", a grungy, gritty rock 'n' roll anthem.  The song enlivened the crowd making it almost impossible to not rock out to, especially with massive amounts of beer in tow. No really, the beer was flowing in the venue, as you would expect nothing less at a Deer Tick show. Multiple attendees were spotted rocking out with one hand in the air and the other holding on to their pitchers of beer with all eyes on stage.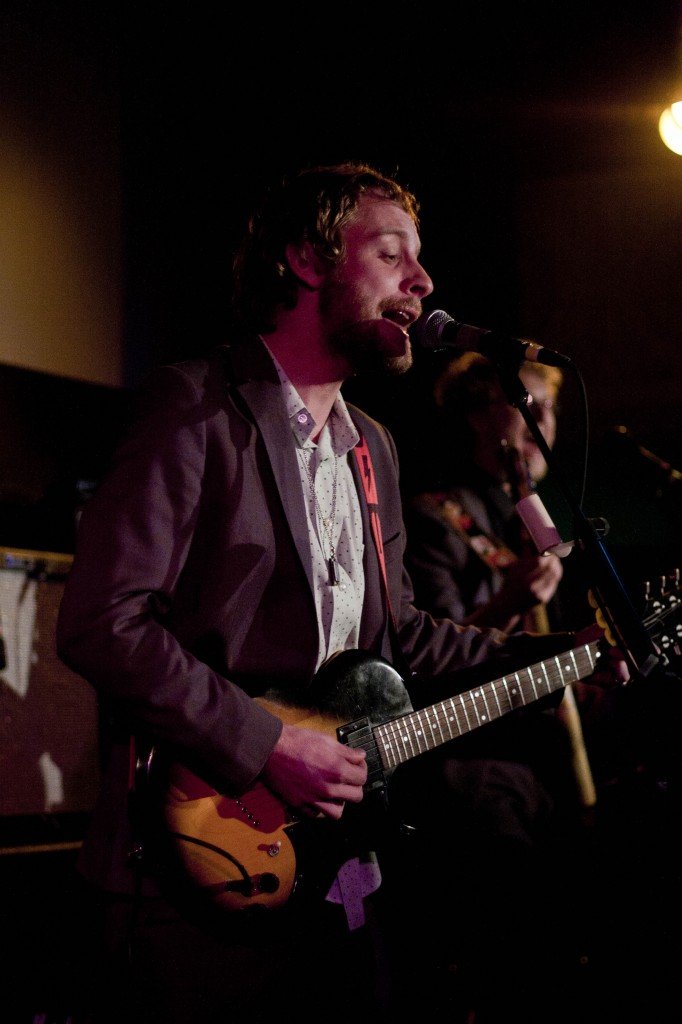 McCauley really has a way of commanding the audience with his powerful stage presence that comes to him almost effortlessly, like we're all just hanging out in someone's garage, no holds no bars. Despite the carousing rock and roll feel with upbeat songs like "Let's all go to the bar" there is a good mix of moments with a chilling performance of "These Old Shoes"  [Chris Paddock cover] from the bands debut album, which was enjoyed feverishly by the crowd as one of those songs that ultimately tugs at your heartstrings. Overall, McCauley's grungy growls partnered with Rob Crowell's Saxophone solos satisfied the crowd whether fist pumping, making fun of fist pumping, or drunkenly dancing in the back knocking glasses off of tables. It was a rockin' good time.
Photos and story by Kim Lawson. More on Flickr.