Dan Deacon @ Branx 12/03/2011
Describing a Dan Deacon show in 200 words or less is like trying to cram a brontosaurus into a Mini Cooper. There are literally too many words to describe the unabashed passion, joy, and positive energy that is created by the master showman that is Dan. I have experienced Dan's electrifying harmonious cacophony many times in many locations (most of which were basement clubs and hole in the wall dives that reeked of quirk and PBR) but Saturday night he served up my favorite flavor of electro-dance-freak-pop to the Portland masses at Branx.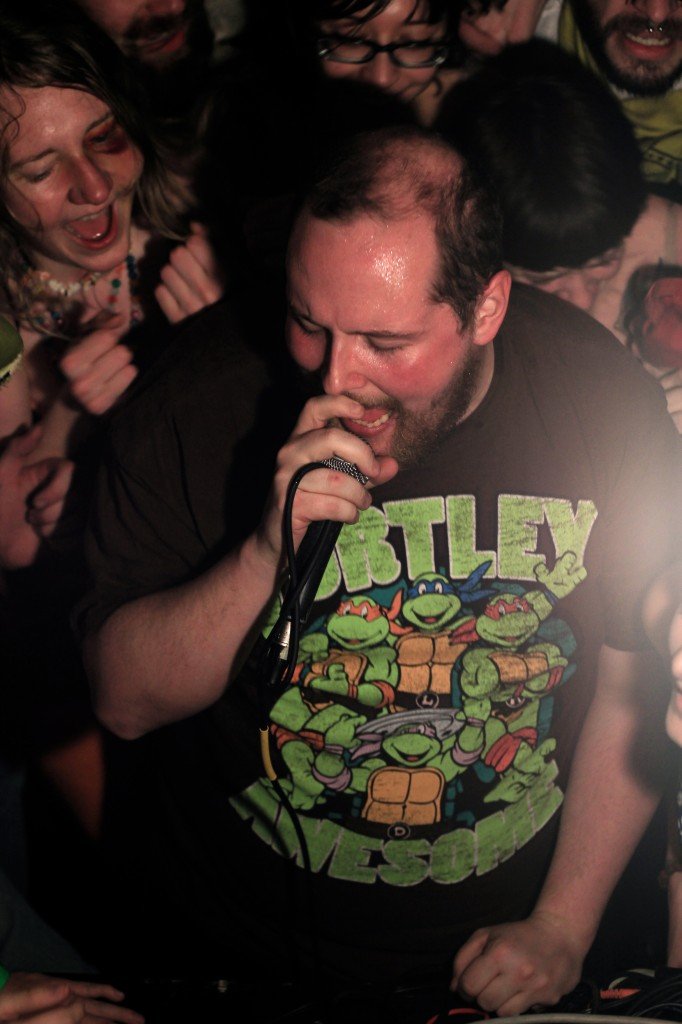 First thing to know about Dan Deacon is he is not just a crafter of sound, he is a Dadaist assault performer who commands, demands, and feeds on audience participation. You go to a Dan Deacon show, you obey Dan, you have no choice in the matter, even if you are a drunk, belligerent asshole.  Second thing you need to know is that Dan performs in a self contained unit in front of the stage. He wants to be shoulder to shoulder with his audience, but don't fucking touch his stuff, or you will be the leader for the largest round of 'Simon Says' in the center of the floor, after staunch verbal abuse.
I witnessed this, as well as a Santa dance off, a group guided visualization, and an audience embracing each other and our collective experience at the hands of this ringleader. Dan Deacon is my drug of choice. Nothing will get you as high as the energy that his fiercely frenetic sound and personality create.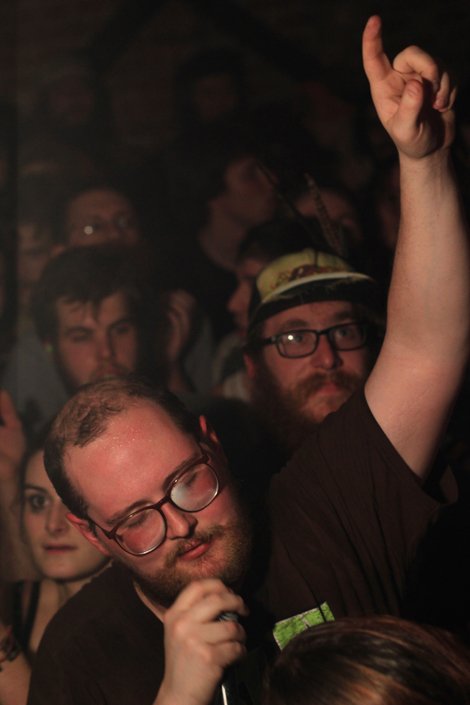 For Wham City, the last song of the evening, I climbed up on the stage behind the massive speakers and table overflowing with buttons, switches, wires, and neon skulls, to view the beautiful frey that lay before me. The undulating mass expressed vibrant and exuberant emotion which I have seen Dan create consistently at every show. I walked out into the freezing night air drenched in sweat and a giddy high that is the tell tale sign of a fun time had at a Dan Deacon performance.
Story by Bex Silver.
Photos by Gabriel Granach. More on Flickr.