Jujuba @ Goodfoot Lounge 06/05/2012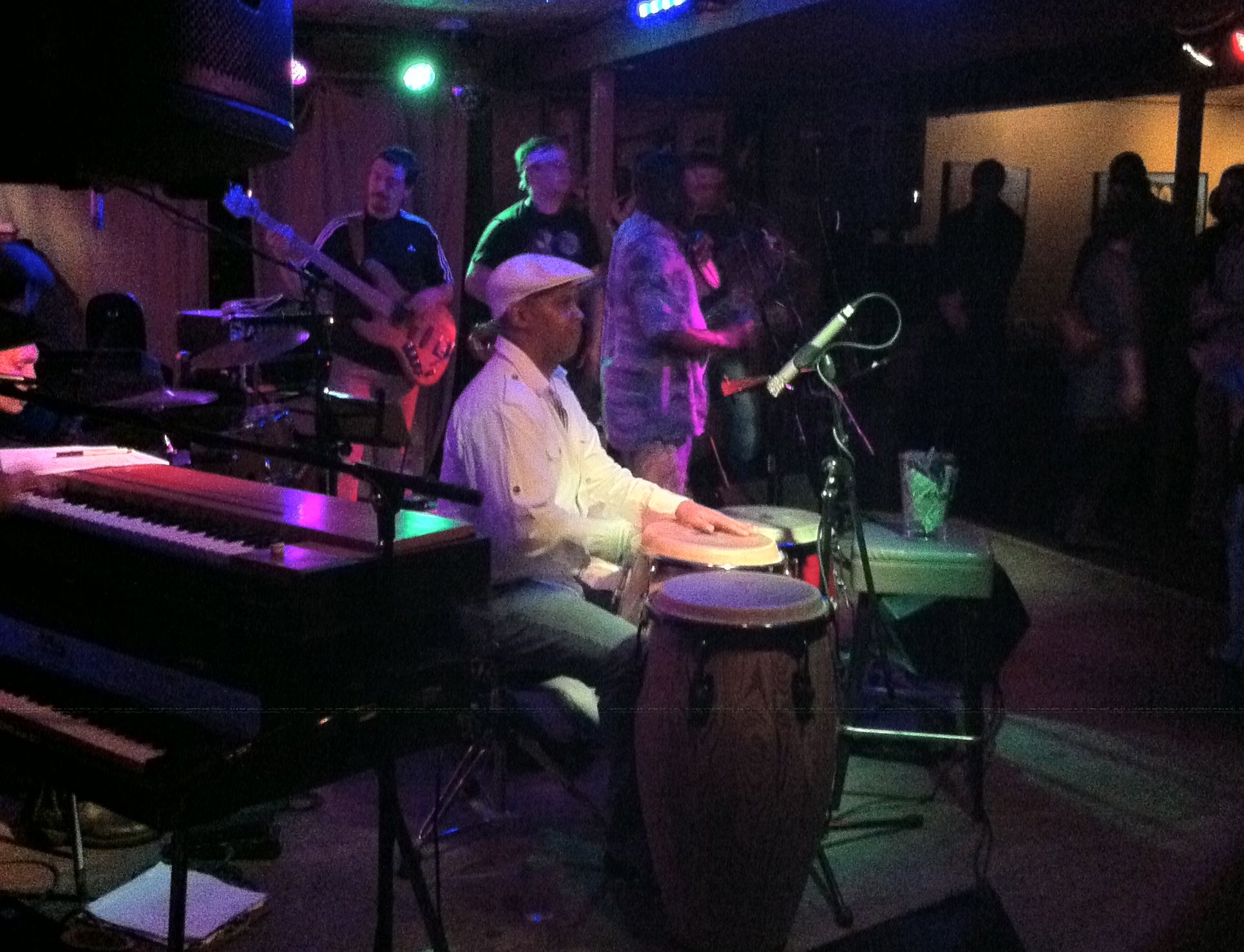 The perfect remedy for this 60 degree weather is checking out Jujuba for free on a Tuesday night at The Goodfoot during the month of June. The 11 member band can heat things up so fast and high that the rain coming down outside will be a relief after the show. After spending a few minutes figuring out their sound and realizing how badass it is, you'll find yourself moving in some way to the drums, bass, saxes, guitar, trumpet, trombone, and keyboards…
Formed in 2002 by Nojeem Lasisi, the band plays a wide range of shows, from weddings to county fairs to camps.  This versatility proves that Nigerian Afrobeat and Juju music can be enjoyed by anyone, not just people with waist length dreads. If you have not witnessed the smooth beats of Jujuba, maybe learning here that Nojeem is a talking drum expert (he can match the pitch of the drum to the tone of a human voice) and has worked with renowned band African Beats will be enough to draw you out to the lounge.
The intensity of the drums combined with the complimentary ensemble will stir up a general good feeling, like playing in the grass as a child. Bring a friend and join in the anything goes dancing-wise blips and bleeps that is Jujuba.
Words and photos by Kelly Kovl.