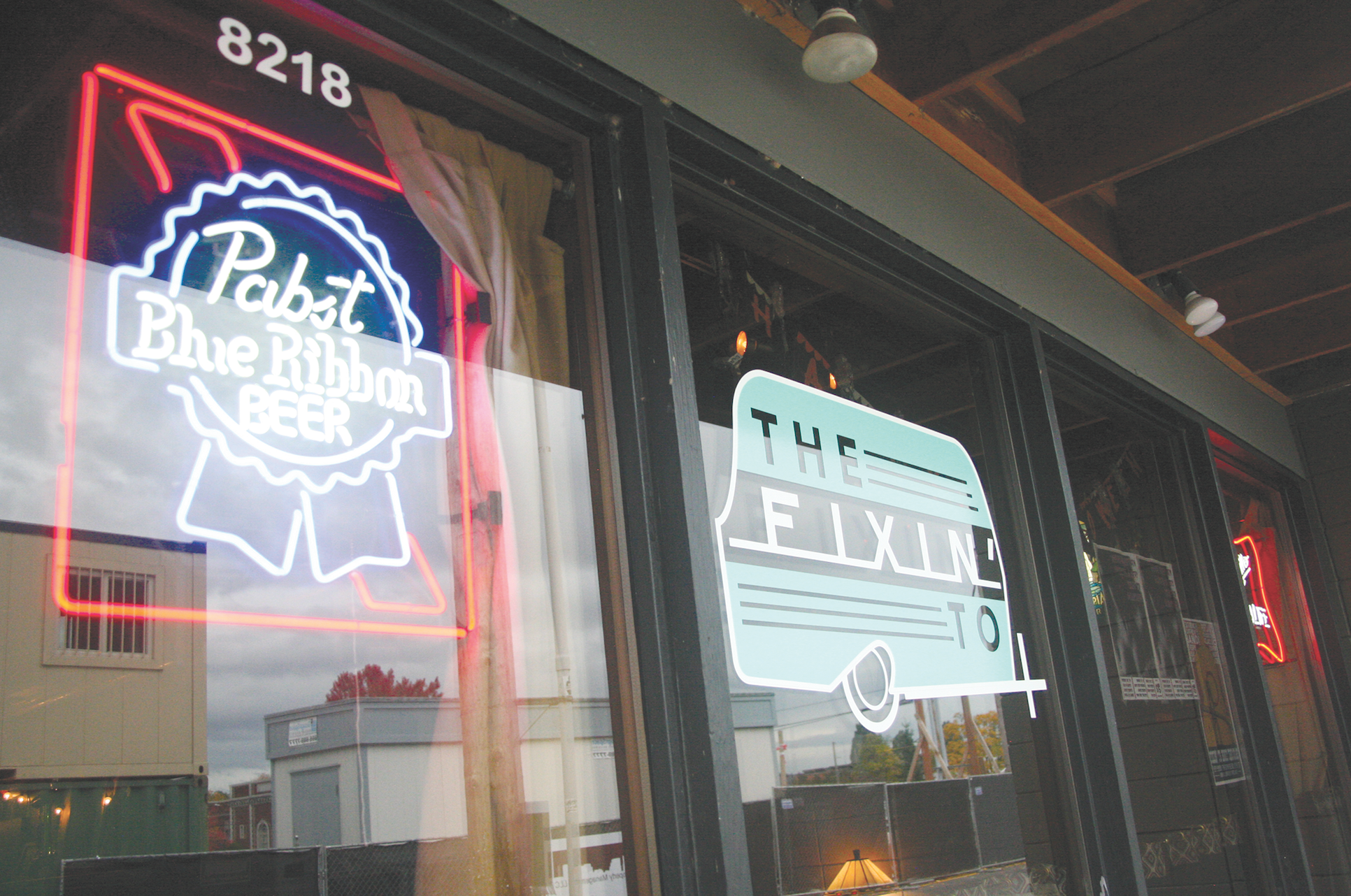 When Bart Blasengame and his family found the building they would later turn into The Fixin' To, they saw the property for its full potential. It had been a long-vacant tchotchke shop nestled at the entrance of historic downtown St. Johns. There was a small indoor area, a nice patio space and a huge back parking lot that they could cover for more seating.
They named their new venue as a sort of a non-sequitur nod to Blasengame's Arkansas roots, and for the last half-decade it has been a local no-frills bar with a little bit of Southern flair. It's cozy. There's some old sports memorabilia, a fence made of doors, and a retro gaming system that looks like an enormous Gameboy. All dive bar kitsch aside, it's been a slow build into something more.
Just north of Portland, the St. Johns area is long on charm, but a little quiet when it comes to late night entertainment. The Fixin' To is setting out to fill the need for a good quality performance venue in this growing neighborhood. In just the first few months as a venue they have hosted two acts from Willamette Week's "Best New Bands" list — Cat Hoch and Bitch'n — and have bundled shows of emerging rock artists. The Fixin' To is really trying to hit all genres of music. Soon, the Austrian beer company Stiegl will sponsor a weekly metal night, and Sundays will soon feature a rotating cast of country musicians for weekly honky-tonks. This November will see the solo record release for The Kingdom's Chuck Westmoreland and some action from The Wild Body and Roselit Bone.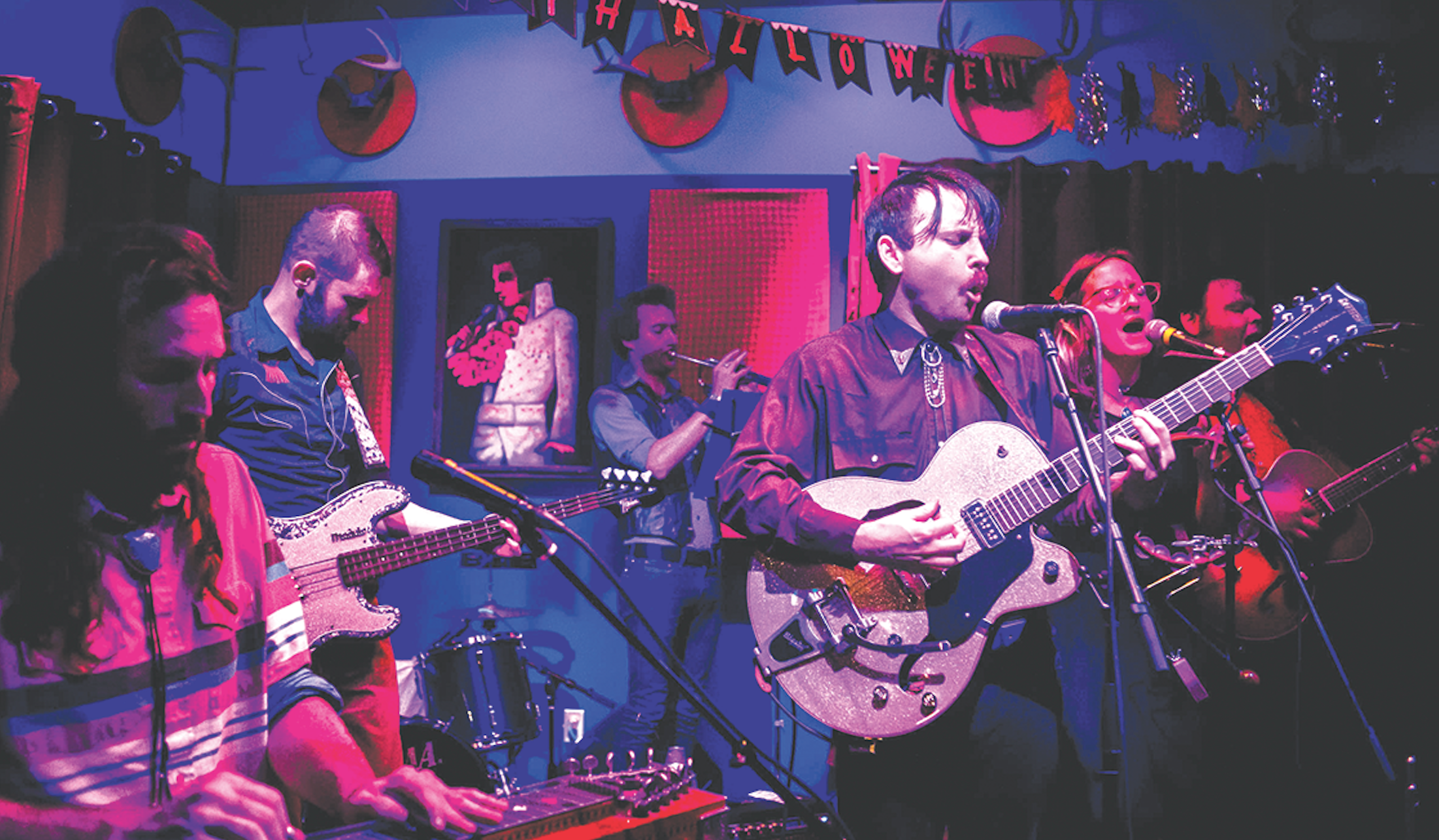 There's not one, but two, patios, one with a fireplace and one with a stage. Pizza Contadino took over the new kitchen to make artisanal pies, with the rest of the menu offering tokens of Southern comfort, like chicken and dumplings and several variations on the Frito pie. Drinks include cocktails, St. Johns Sweet Tea, and my vote for what could be the best or most terrifying beer-and-a-shot menu around.
One of the most common responses to a night spent at The Fixin' To is that it has a very relaxed, comfortable vibe. Blasengame says they have put their best foot forward on the expansion, that the bookers work hard to get great lineups, and that they make sure it sounds good. But it's also still the neighborhood chill spot.
"You can come to have a drink but not be overpowered by the music," he says. "The focus is on live music, but you can have it both ways."
Whatever they are fixin' to do, they are doing it right.»
– Brandy Crowe