Live Review & Photo Gallery – Charles Bradley & BADBADNOTGOOD at the Roseland Theater
One of the more intriguing bills during this year's Soul'd Out Music Festival was the pairing of soul singer Charles Bradley & His Extraordinaires and Toronto instrumental jazz/hip hop three piece BADBADNOTGOOD.  While the 66 year-old "The Screaming Eagle of Soul" and an incredibly inventive and modern jazz trio that just cut a record with Ghostface Killah may seem like odd bedfellows at first glance, the pairing couldn't have worked better.
https://youtu.be/H76nyuLXk24
Although I'd been into BBNG's records for some time, I'd yet to experience the band live.  I use the term experience because holy hell: Matthew Tavares, Alexander Sowinski, and Chester Hansen can bring it live.  Bouncing from jazz, to nasty beat-driven music, to electronica jams and even a bit of dubstep; saying the band was on point is a disservice to how locked in they were.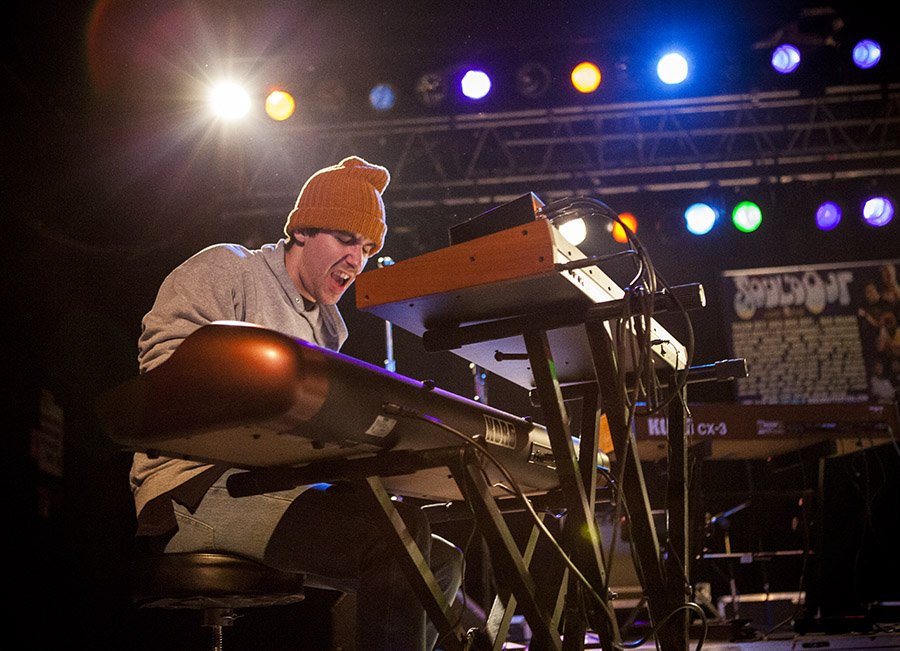 Although the trio's jazz chops chops are abundantly clear, it's apparent that the stuffy, old school world of jazz holds little interest for these three, who bonded over their shared love of hip hop at Toronto's Humber College's jazz program.  Both the ease with which the group slides in and out of various and completely different is something to behold live, and a strength that gives the group very real crossover appeal.  Equally impressive is the list of collaborators BBNG has played with since it's 2011 debut; with Tyler, The Creator, Frank Ocean, Ghostface and Danny Brown among them.
Seeing live music all the time is one of the perks of this job, and because I see so much, it can sometimes get routine, with usually only a few shows a year truly standing out.  BBNG's set was one of those.  I highly, highly recommend not sleeping on their Project Pabst late night show July 17th with Ghostface Killlah (Del Tha Funky Homosapien opens!), get tickets now, or be prepared to hear about what an amazing time you missed from your friend the next day.  The word is getting out on BADBADNOTGOOD folks, and with good reason.
As for Charles Bradley?  I'd seen The Screaming Eagle of Soul in Athens, GA, NYC, Atlanta and the Portland Zoo before this show, and each performance has been the same: passionate, heartfelt, life affirming and truly amazing.
Bradley's story is now widely known: the former James Brown impersonator was homeless for years (in NYC no less), but never gave up on his dreams of being a true soul singer.  Clearly, Bradley's dedication to his craft in the face of seemingly insurmountable odds has paid off, as the man is beloved by basically every person who sees him perform.  I've seen him bless wedding rings, make people cry tears of joy after speaking to them for less than a minute, do splits (!!!), gyrate so hard while dancing his huge belt buckle popped off, give amazing life advice to fans backstage and most of all: perform each jaw-dropping set as if it was his last.
More than anything I could say, Caitlin Webb's photos tell the story, check them out below and for love of Charles: do not miss Mr. Bradley the next time he plays anywhere near town.  The man is a national treasure and worth every penny.
-Words: Donovan Farley
-Photos: Caitlin Webb