Local Natives @ The Crystal Ballroom 4/25/2013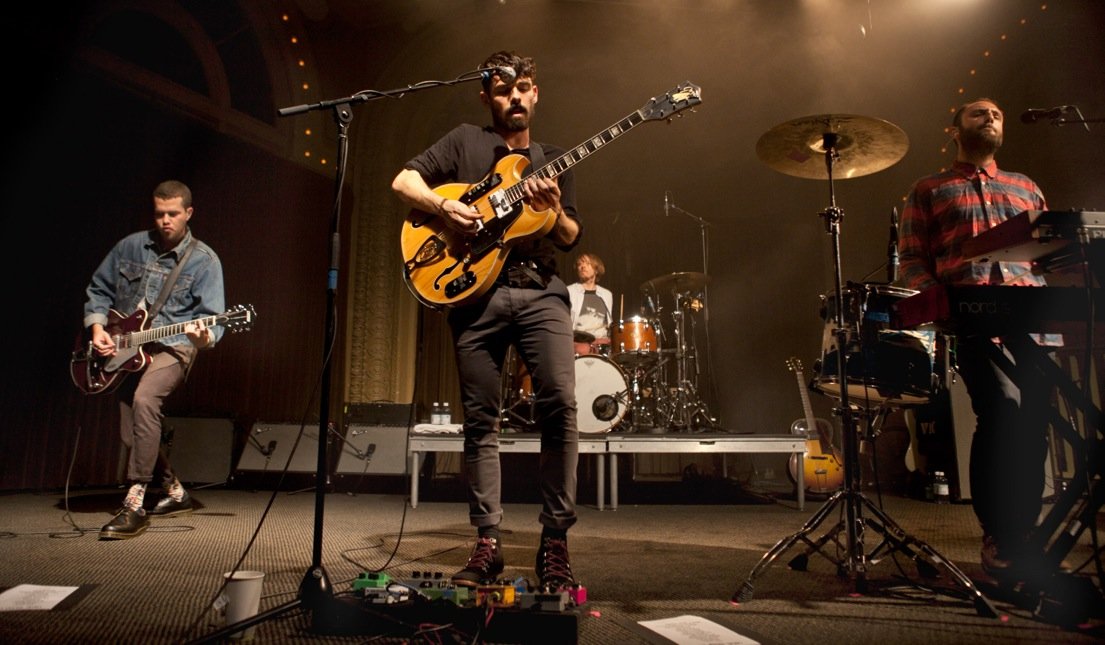 Sold out weeks in advance, there was restlessness in the air at the Crystal Ballroom on Thursday night as the crowd waited for headliner Local Natives to take the stage. So many fans have been waiting to get a piece of Local Natives but it's been a while.  The five-piece indie rock outfit is known for their satiable live performances but haven't been through Portland in nearly three years. Their debut release, Gorilla Manor, was received with praise but the band remained under the radar to the average fan.
Queue Hummingbird. Nearly three years after the release of Gorilla Manor, Hummingbird was perhaps one of the most anticipated albums of the 2012. Whether or not the album delivered and fulfilled the hype, Local Natives took the stage to one of the most uproarious crowds seen at the Crystal Ballroom in recent memory.
Opening with the first track off Hummingbird, "You & I" Local Natives proved that their beautiful four-part harmonies and driving deep percussion could carry their latest album to new heights in a live setting. "Breakers," followed before the band returned to Gorilla Manor and played the first track "Wide Eyes." "Wide Eyes," was met with far more enthusiasm than an already uproarious crowd had given before. This was the theme for most of the night. Two new songs; one old. It felt a bit as though the band realized the crowd was there to see Gorilla Manor and perhaps modified their set accordingly.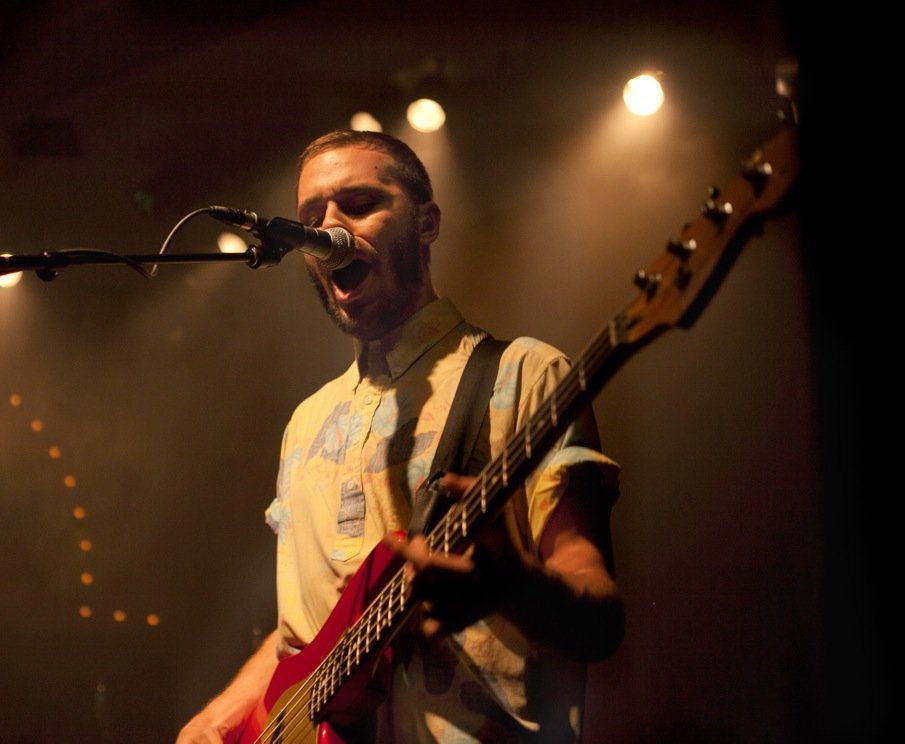 The set culminated in back to back performance of their most popular cuts to date, "Who Knows Who Cares," which guitarist and singer Taylor Rice dedicated to his mom in the crowd (how cute) and "Sun Hands." Everyone in the crowd had been waiting for this moment. As they all shouted at the top of their lungs "And when I can feel with my sun hands/I promise not to lose her again." The crowd joined in. The energy was positively electric. The band remarked they hadn't played such a fun show in as long as they could remember.
After the obstreperous would hear nothing of the show being over, Local Natives returned to the stage once again to give the crowd another favorite oldie, "Shape Shifter." With drawn out bridges and interludes the song's piercing quality took the room to new height once again.  Local Natives may not have satisfied with their latest recordings but their live shows are a force to be reckoned with.
Words and Photos by Gabriel Granach