What's Going On: 01/15 – 01/22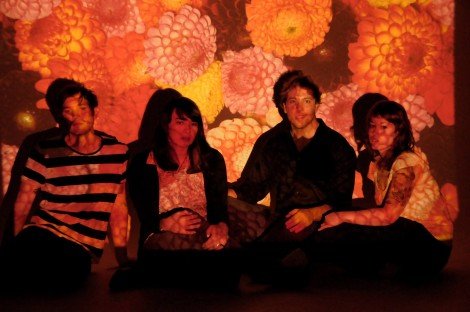 1. Genders w/ Holiday Friends & The Comettes
Where: Mississippi Studios
How Much: $10
When: Friday, January 17th – 9pm
Why: Get yourself to Mississippi Studios for a Friday night oozing with PNW talent. Featuring local favs, Genders, the amazing harmonies of Astoria's Holiday Friends, and the ethereal sound of Seattle's The Comettes.
2. La Luz w/ The Ghost Ease & Hooded Hags
Where: Doug Fir
How Much: $8/$10
When: Saturday, January 18th – 9pm
Why: The world's only magazine dedicated to women guitarists and bassists are celebrating the release of their 4th issue by throwing one heck of a party! On the bill: Seattle's buzz-building surf rockers, La Luz, dreamy garage rock trio The Ghost Ease, and slap-you-in-the-face punk garage jams from Hooded Hags.
See Also
3. Old Age w/ The Century
Where: Rontoms
How Much: Free
When: Sunday, January 19th – 9pm
Why: By now you know the drill: Sunday Sessions at Rontoms are FREE and features up and coming local acts that will happily remind you how deep the pool of talent runs in Portland. This week showcases prolific melodies from Old Age and The Century (formerly My Autumn's Done Come), respectively.