What's Going on: 02/27 – 03/06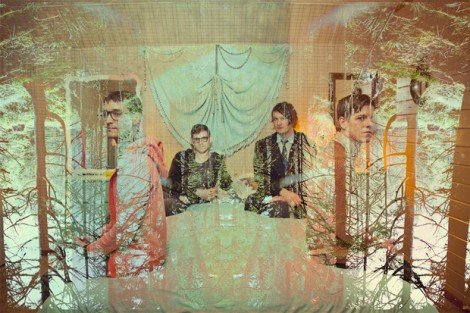 1. Starfucker w/ Blackbird Blackbird
Where: Roseland Theater
How Much: $18
When: Wednesday, February 27th – 8pm
Why: In support of their latest full-length on Polyvinyl Records, Miracle Mile, Starfucker plays their first show of 2013! Full to the brim of explosive drum beats and layered synth melodies you'll be shaking your booty to their hook-laden catchy pop tunes all night. Don't be late, these hometown heroes go on at 9pm sharp!
2. Blues Control w/ Plankton Wat & Fang Moon
Where: Mississippi Studios
How Much: $8
When: Thursday, February 28th – 9pm
Why: The Philadelphia-based duo of Lea Cho and Russ Waterhouse are intriguingly unclassifiable. Although piano-driven, the pair combines new age with Krautrock and classic rock, emphasizing meditative-like noodling and rhythms that roll like hills in a valley. Do yourself a favor and get to this show!
3. Broken Water w/ Older Women, Hugo Berlin & Havania Whaal
Where: Slabtown
How Much: $5
When: Friday, March 1st – 9pm
Why: Olympia's post-punk grudge rockers, Broken Water, are a damn fine band and one that is even better live! This magical night is rounded out by Portland's Older Women (who will play a full set of new songs), Hugo Berlin, and Havania Whaal. It's all ages, it's rock and roll, and it's only $5!