What's Going On: 04/09 – 04/16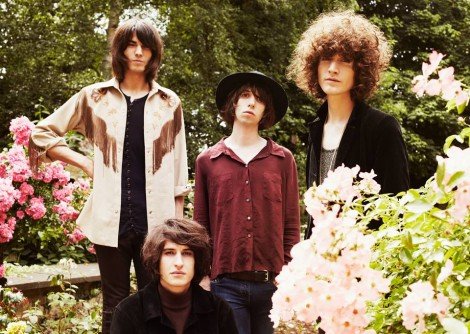 1. Temples w/ Drowners
Where: Star Theater
How Much: $13
When: Thursday, April 10th – 9pm
Why: There are a ton of great acts playing this year's Soul'd Out Music Festival, and we highly recommend checking out as much of it as you can! In its short existence, British psych band, Temples, have been one of the most talked about bands from across the pond. Come see what all the fuss is about – you won't be disappointed!
2. Aan w/ Ghost To Falco & Dragging an Ox through Water
Where: Bunk Bar
How Much: $5/$7
When: Friday, April 11th – 9pm
Why: Album release show! In celebration of Ghost To Falco's fourth album, Soft Shield, the band will be playing the entire album which will include all the instrumentation! Get there early for Dragging an Ox through Water, playing new tunes from their latest album, Panic Sentry. Capping off the night will be Aan, fresh off a month-long tour!
3. Big Black Cloud w/ Destruction Unit, CCR Headcleaner & Unifried
Where: The Know
How Much: $5
When: Monday, April 14th – 8pm
Why: Pro tip: get there early. This show is gaining hype by the minute and you won't want to be left in the dust! A mere five bucks gets you in the door for an outrageously rockin night with Big Black Cloud, Destruction Unit, CCR Headcleaner, and Unifried!