What's Going On: 04/17 – 04/24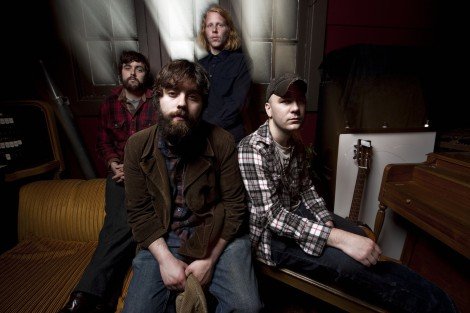 1. The Moondoggies w/ Mirah & Shenandoah Davis
Where: Doug Fir
How Much: $12/$15
When: Friday, April 19th – ppm
Why: Settle in for night of indie-folk Americana from Seattle five-piece, The Moondoggies. The band's next album, Adios I'm A Ghost, is slated for release this August on Hardly Art. With very special guest, Mirah, you'll want to snag your tickets soon!
2. The Thermals w/ Wampire & The Woolen Men
Where: Branx
How Much: $12
When: Saturday, April 20th – 9pm
Why: The post-punk power pop band we all know and love! With such a super solid line up, you're not going to want to miss a minute! If you need a double dose, hit up Music Millennium for an intimate in-store performance from The Thermals at 2pm. All ages!
3. The Men w/ CCR Headcleaner & The Protons
Where: Mississippi Studios
How Much: $12
When: Sunday, April 21st – 9pm
Why: The Men are back at Mississippi Studios, and if you were there you know you'll be rocking out to their brand of New York noise punk'n'roll tunes. On tour in support of their latest release, New Moon, this Brooklyn  band rips!

3b. Disclosure w/ Danny Corn + Ben Tactic + Funktion One Sound System
Where: Branx
How Much: $15
When: Sunday, April 21st – 9pm
Why: Electronic dance groove, but actually using live instruments? I didn't know that could happen! (Disclosure did)