What's Going On: 04/24 – 05/01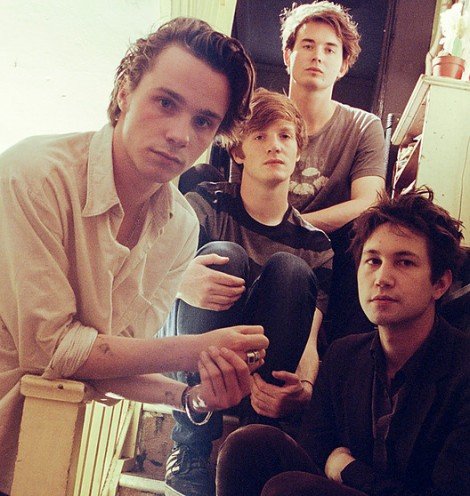 1. Palma Violets w/ Guards & Eidolons
Where: Holocene
How Much: $10/$12
When: Thursday, April 25th – 9pm
Why: London-based quartet, Palma Violets, have carved a name for themselves across the pond and it's only a matter of time before they do the same here in the States. Their sound evokes the similar feeling of urgency you get from a cocktail of Kings of Leon and The Arcade Fire—driving, pulsating, and contagiously raucous.

2. Lil Ass Boom Box Festival
Where: Kelly's Olympian
How Much: Free!
When: Friday, April 26th – 9pm
Why: An absolutely free mini version of Big Ass Boom Box fest with some of Portland's finest! Catch Souvenir Driver, The Autonomics, The Century, and Outer Space Heaters. And as if one night of free music wasn't enough, come back Saturday night with The We Shared Milk, A Happy Death, and Boing!
2b. Infected Mushroom w/ Randy Seidman & Sidestep
Where: Roseland Theater
How Much: $22.50
When: Friday, April 26th – 9pm
Why: The visual experience alone is worth the price of admission. Besides, who doesn't love a sweaty grinder?

3. White Fang w/ Love Cop & BOOM!
Where: Hawthorne Burgerville
How Much: Free!
When: Sunday, April 28th – 4pm
Why: KPSU's 2013 Radio Revival and Burger Records presents: White Fang with Love Cop and BOOM! After you come out of your post-brunch food coma, head to Burgerville at their Hawthorne location for an afternoon of burgers and booty shakin! Proceeds of Burgerville sales go to KPSU. Highly recommended!