What's Going On: 08/29 – 09/05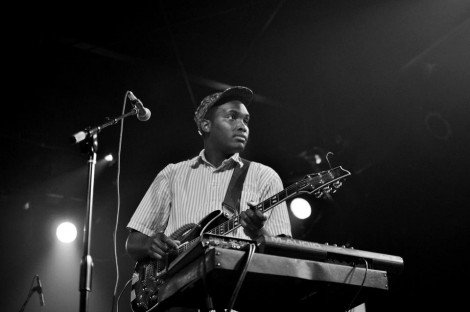 1. KPSU Presents: Onuinu
Where: The Bing Lounge
How Much: Free w/ RSVP
When: Wednesday, August 29th – 7pm
Why: An intimate evening in-studio session with buzzbuilder Onuinu. Free with RSVP (details for RSVPing here) , all ages, and free beer provided by Lagunita's Brewing Company (for those 21+, obviously). Unfortunately there are only 150 spots, so hop to it! In the likely event that it's at capacity, grab some friends, drink some beers and stream the show live in the comfort of your own home. 
2. Superfest 4!
Where: Crystal Ballroom, Backspace, PSU Park Blocks
How Much: $20/weekend pass
When: Thursday, August 30th – Sunday, September 2nd
Why: Think of the best dance party you've ever been to. Got it? Now picture that lasting four days and then maybe you'll have a little taste of what Superfest 4 will be like. This all-ages DIY music festival and benefit for Music in the Schools is bringing you an electronic dance party with some of the best local talent around. Kicking off Thursday night at Crystal Ballroom with Glass Candy and Chromatics, find tickets and more info here.
3. Ty Segall w/ The Memories
Where: Bunk Bar
How Much: $10/$12
When: Sunday, September 2nd – 9pm
Why: The unstoppable Bay Area wunderkind sneaks in and out of town before MFNW this year, so catch him while you can. It's been a busy 2012 so far: Hair, the collaborative album with White Fence, Ty Segall Band's Slaughterhouse, and the upcoming solo release, Twins. Oh yeah, he's been on tour pretty much the entire time. Grab your tickets, they won't last.