What's Going On: 10/03 – 10/10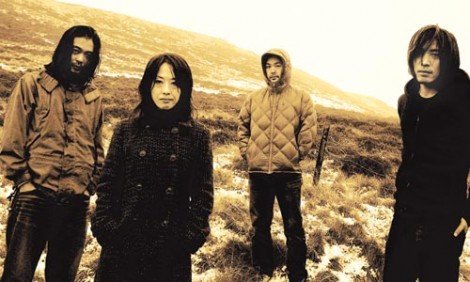 1. MONO w/ Chris Brokaw & Swahili
Where: Mississippi Studios
How Much: $15
When: Wednesday, October 3rd – 9pm
Why: Japanese quartet with their sound influenced by spanning genres such as experimental post-rock, shoegaze, and classical. With the use of reverb, distortion, and delay pedals adding to their dynamic guitar-based wall of sound, the band is known for their supremely intense live performances. MONO has been around for the past 10 years, but this could be your one shot at seeing them live. 
2. 2nd Annual Streetcar Mobile Music Fest
Where: Starts at Leftbank Project, 240 N Broadway
How Much: Free w/ Streetcar Ticket
When: Friday, October 5th – 6pm-10pm
Why: With each band boarding at the Rose Quarter and performing for one complete trip (60 minutes) with layover performances at OMSI—including historian/storyteller Rick Huddle who will share stories about the history of the neighborhood. The festival is free to the public with a streetcar ticket and coincides with the district's First Friday Art Walk.
2a. JARMAGEDDON/ARYAPOCALYPSE
Where: Someday Lounge / Backspace
How Much: $6 for one venue, $10 for both
When: Friday, October 5th – 8pm-1am
Why: Celebrate milestones for local music heroes Casey Jarman (retiring) and Arya Imig (birthday) with a massive lineup of local goodies including but not limited to: Kyle Morton of Typhoon, The Shaky Hands, Radiation City (DJ set), Illmaculate and G_Force, And And And, Point Juncture WA, Your Rival. Woahhh local epicness. Backspace is All Ages, Someday Lounge is 21+
See Also
3. Thee Oh Sees w/ Sic Alps
Where: Doug Fir
How Much: $13
When: Monday & Tuesday, October 8th & 9th
Why: Two nights and two nights only with a surf-psych music machine John Dwyer and company! Monday night is an all-ages matinee with doors at 5pm and show at 5:30pm – so bring the kids to this one. Tuesday night is 21+ with doors opening at 8pm and the show starting around 9pm – bring all of your friends to this one.