What's Going On: 11/21 – 11/28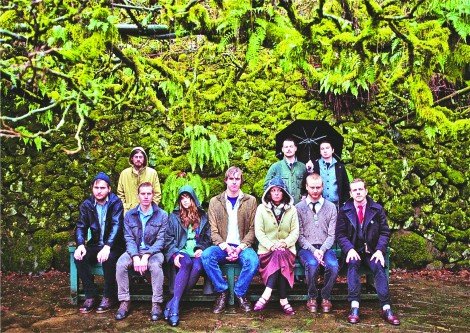 1. Typhoon w/ Laura Gibson & Lost Lander
Where: Crystal Ballroom
How Much: $15/$17
When: Friday, November 23rd – 9pm
Why:  After you shop til you drop, watch football all day, and eat some leftovers grab a nap and head over to Crystal Ballroom for an evening of local entertainment with Kyle Morton and Typhoon, the lovely and talented Laura Gibson, and one of the best emerging bands of 2012, Lost Lander. Even if your team didn't win, at least your ears won't be disappointed!
2. The We Shared Milk w/ Fanno Creek, Tiger House & Talkative 
Where: Kelly's Olympian
How Much: Free
When: Saturday, November 24th – 9pm
Why: Talk a break from all the hustle and bustle and get down to Kelly's Olympian for this epic night of free-ness. You know these bands, you love these bands, and after keeping a tight budget for all the holiday festivities this one is free! Put on your dancing shoes because The We Shared Milk, Fanno Creek, Tiger House, and Talkative are gonna make you move.
3. Jonathan Richman featuring Tommy Larkins
Where: The Know
How Much: $10/$12
When: Sunday, November 25th – 8pm
Why: Yes, that Jonathan Richman! If you need a quick refresher, Richman founded the proto-punk band The Modern Lovers back in the 70s 1970. Since then he's been doing the solo thing, but his work with the first incarnation of The Modern Lovers was a major influence on punk rock. Get there early if you want to get in, advance tickets are sold out.