What's Going On: 7/13 – 7/20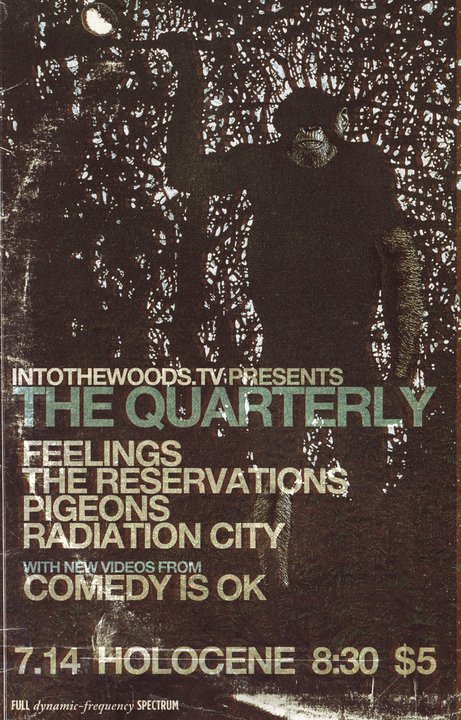 1.  Into The Woods Quarterly
Where:  Holocene
How Much:  $5
When:  Thursday, July 14th – 8:30pm
Why:  Portland's favorite music media documentary crew brings us The Quarterly featuring Feelings (formerly Guidance Counselor), The Reservations, Pigeons, Radiation City, and new videos by Comedy is OK.  It's a sneak peak at what's been buzzing in our ears and what's to come.  Don't miss out!
2.  Tiki Kon Kickoff Party!
Where:  Ella St. Social Club (+21)
How Much:  $5
When:  Friday, July 15th – 9pm
Why:  In it's ninth year, Tiki Kon will benefit the American Red Cross in a three-day extravaganza.  Shake your butt to Portland's sexed up surf punks, Guantanamo Baywatch!  Also for your listening pleasure Wavesauce, Surf Weasels, and DJ Drew Groove will be spinning some killer tunes.
3.  Langhorne Slim w/ Weinland
Where:  Doug Fir (+21)
How Much:  $12(adv)/$14
When:  Saturday, July 16th – 9pm
Why:  Known for his energetic live shows, Langhorne Slim has a reputation as "a folk singer-songwriter with a punk-rock sensibility".  The 30 year old has half-a-dozen releases under his belt, and we can't wait to see what else he has hiding underneath there.  Taking a night off from recording, Weinland will get things underway around 9pm.