Fleet Foxes @ Edgefield 9/16/2017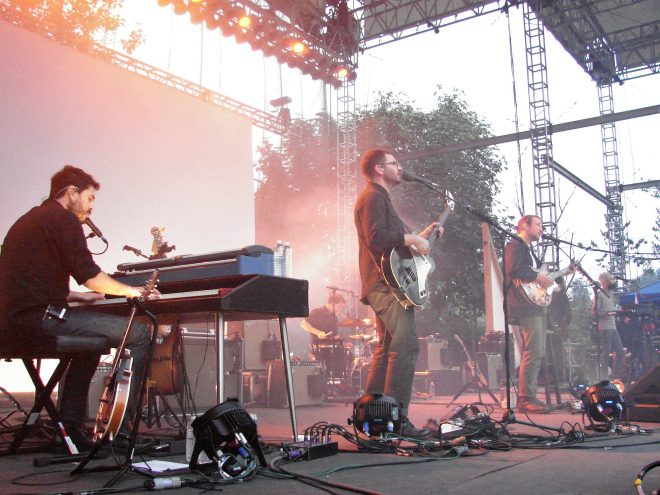 Flakes of wildfire ash blew in all directions like pine-scented snow. The sun was an apocalyptic orange behind the haze, but the only tangible effect the nearby wildfire had pushed on the Fleet Foxes show was a half-hour earlier start time.
Exiting off 84W, just before the highway closed, I hit a block of Fleet Foxes related traffic. I didn't know the band was this gigantic, but apparently they are. The considerably sized Edgefield lawn was sold out for their performance. It was a taste of the inherent contradiction in contemporary "indie-rock" that spurred Father John Misty to quit the Fleet Foxes and set out to be "authentically bogus rather than bogusly authentic." All's well though, as the new guy is an excellent drummer.
Natalie Prass and her gifted band opened up the show, rocking like it wasn't 6 PM. Her music has a little funk to it and a groovy southern rock fluency to the melodic lines in the organ and guitar. A model opening act, her set left me wanting more.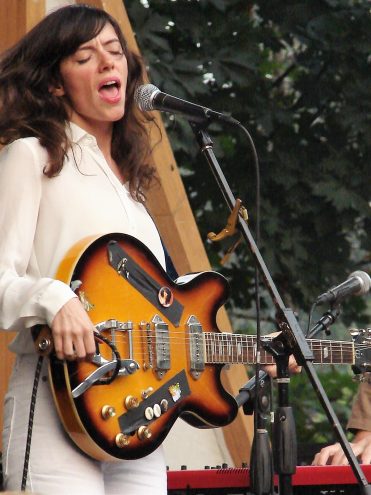 I was anxious to hear how the Fleet Foxes' delicate, layered music would translate to a large, outdoor stage. They played with a little more pep than in studio, and kept pulling out bangers I had forgotten about. Transitions and vocal harmonies were tight, although some of the more tense harmonic intervals were really pushing the limits of the outdoor amplification, or maybe it's just that I was surrounded by a lot of folks doing their best to sing along to those tricky parts.
At any rate, the band rocks impeccably. Lead guitarist, Skyler Skjelset, employed the use of a violin bow behind a small mountain of pedals. His was a noise much more musical than when Jimmy Page first braved those strange waters. The songs made more sense among the evergreens that shield the Edgefield stage, and the falling ash gave the sunset performance a trippy tone.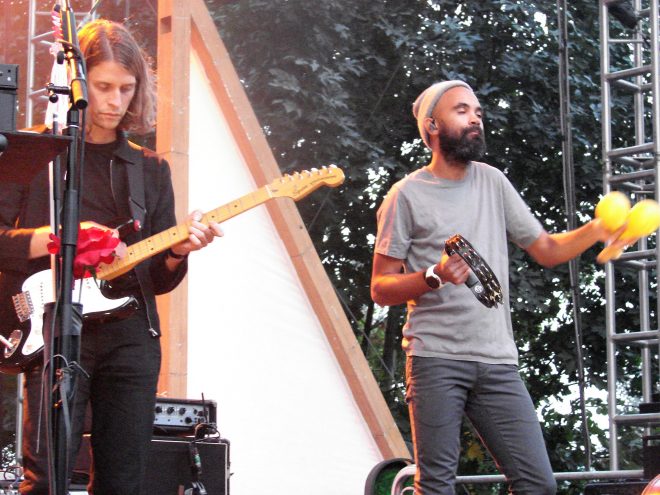 Watching these six musicians play their roles I developed a new appreciation for the intricacy of their music, which at shifted into something that had more in common with chamber music. At other times their soft psychedelia sounded like an acoustic, grown-up version of Animal Collective. The multi-est of instrumentalists, Morgan Henderson, did some exceptional heavy lifting. He played stand-up bass, flute, bass clarinet, baritone horn, synths and guitar, and was occasionally relegated to banging quarter notes on a tambourine.
Most importnatly, Robin Pecknold's powerful voice was ostensibly unmarried by the ashy air, thanks perhaps to the throat coat tea he sipped from a mug between songs.