The 1975 & YRS @ Roseland Theater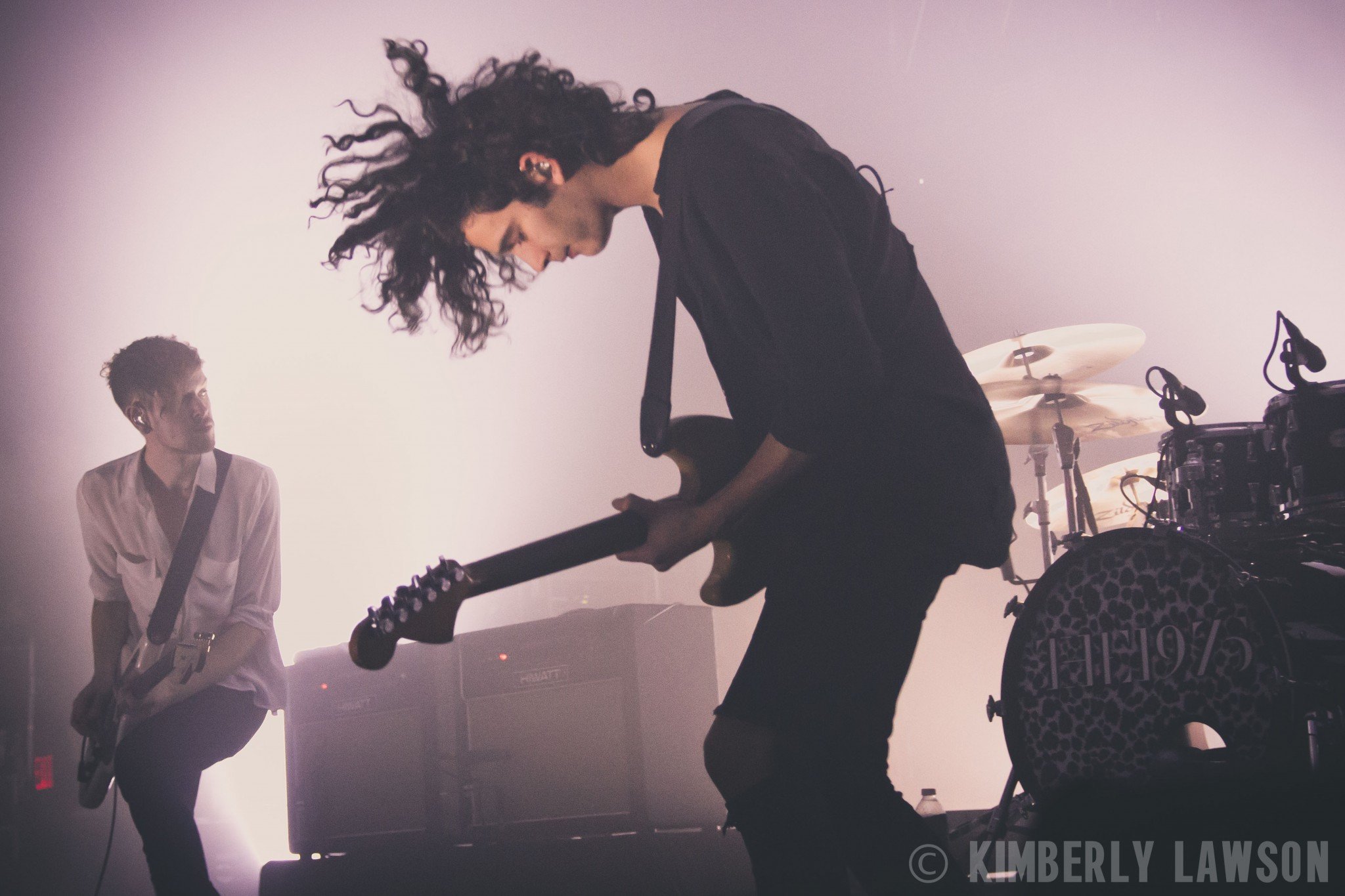 I've been trying to see The 1975 for a while now but I'm always out of town. I don't know what it was but the stars never aligned but this time I was going, even despite the snow/ice warnings that were scaring all my friends from coming with me. I made it to the show fairly early so I could catch Young Rising Sons who were up first. I was very surprised to see that that show was already packed and the crowd was literally warming up to the sound of YRS. I don't know why but I was intrigued by the band immediately. The songs were catchy and the members had a way of wooing the crowd. They currently were on tour in support of their debut EP and the crowd was incredibly enamored with the songs they were playing. I'm not sure if I've heard their songs in some commercials or if it's just that infectious feeling when I listen to them. Anyways they did a wonderful job of opening up for the 1975.
There was some other band in between the two and I just don't have much to say about it. I just took a drink break and sat down for their set while I waited and observed the crowd in the bar balcony area. I noticed a lot of parents sitting around probably looking for their teenage daughters in the crowd. There was a lot of shrill screaming from excited fans, and this is something I'm not used to hearing at a show. Excitement filled the air as we all waited for the English rock band to come out.
The set up was simple with some fog, flood lights, and their backdrop with a light up rectangle. The band sounded great and seemed to play it off cool and collected as they garnered the attention of every screaming girl in the crowd. Every person in the venue seemed to be having a good time a few songs in. I could see the parents in the crowd start to dance around and take some photos and videos. Matty Healy's mellow vocals combined elegantly with the synth pop vibes and a touch of R&B. Once again the Roseland turned into a giant sexy dance party fronted by Healy and company with the most casual of effort.
11/13/14