Weezer | Pixies at Moda Center
In many ways, Pixies and Weezer makes for one of the best tour combos to date. They sometimes sound like they're cut from the same cloth, especially on some of the more light-hearted Pixies songs like Here Comes My Girl, and they have a similar aesthetic on stage. They simply go together as well as peanut butter and jelly, or burgers and fries. For fans who remember these bands from the 90s, this was a real treat indeed. For those kids who are just getting into them, both bands played all the essential hits and some deep cuts that had to be processed a bit. Then there were the Weezer 80s covers which were really fun to hear performed live.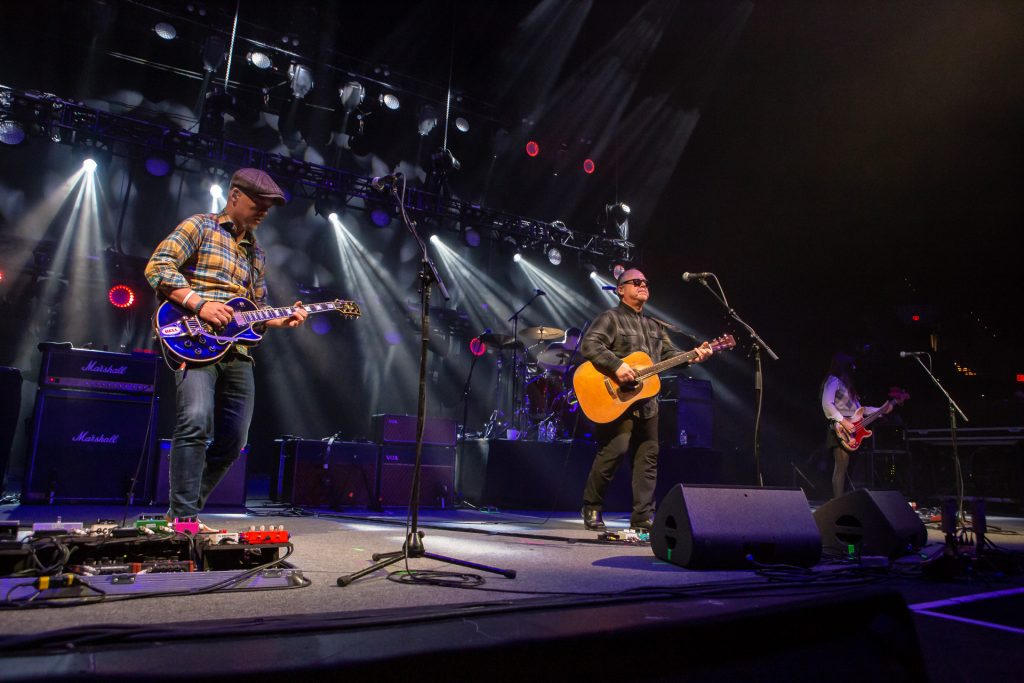 The band known as Pixies (not The Pixies) has been around for a really long time now. The fact that their still touring is impressive, considering the history. Kim Deal always will be a fan favorite and the band is just not the same without her. However, Paz Lenchantin has been touring with the band since 2014 and has been doing a fantastic job filling those shoes.

Hearing them live for the first time on Saturday night made at first made me feel like I had missed out on the Pixies party of old, but then once they got into a groove it was like hearing the old college band get together. Everyone is older, but the songs are the same, a little bit grizzled, but still so good to see in the flesh.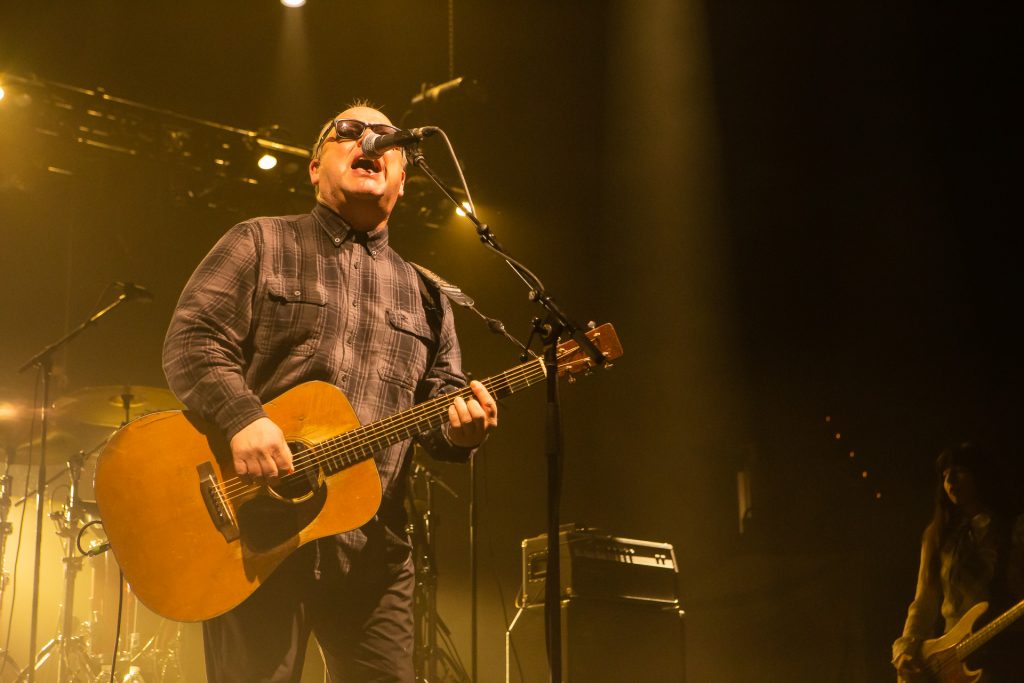 Pixies played all the bangers for the packed house at the Moda Center – Gouge Away, Debaser, Monkey's Gone to Heaven. When Frank Black's (or Black Francis/Charles Thomspon) is belting out vocals for those great songs he's basically just screaming at the top of his lungs. His voice has lost that punky edge that it had in his youth, but that not deter the crowd on from singing along to Bone Machine early in the set, and then going nuts for the intro to Where is My Mind. The version was spectacular, but I have to say they were still slightly missing the sweetness of Kim Deal's haunting opening "Oooh Ooohs" on the older versions. Where Paz Lenchantin really shows her chops is on those heavy opening baselines, especially in Gouge Away. That bass is quintessential pixies and that's why she is such a solid replacement. Also, having Joey Santiago as he is as sharp as he's always been really makes the current Pixies something to behold.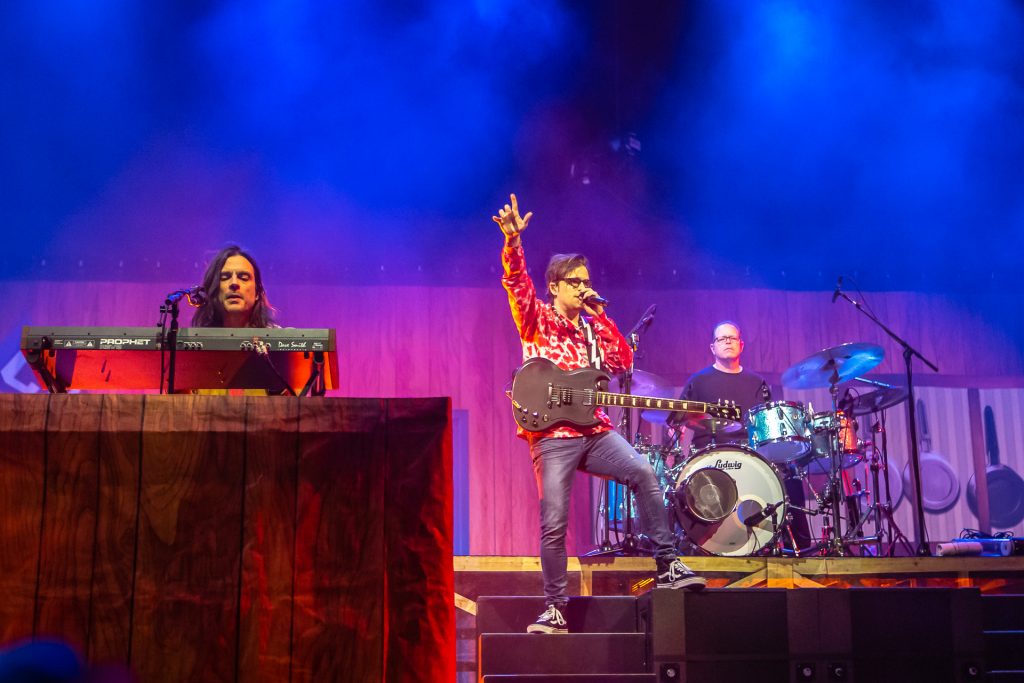 After a short break, Weezer took they stage and they had changed the stage to look like they were back playing at the diner from Happy Days, and naturally played Buddy Holly. They went on to play a slew of 80's covers last year's Teal album like Africa and Everybody Wants to Save the World, and Take Me On. It makes sense now why they release that album of 80's hits – they sound great live and encourage the audience to sing along with. Weezer apparently knew what they were doing when they released the Teal album. It has brought them back to the foreground of who to see live. I do think they brought it a little too far with their rendition of "No Scrubs", which sounded a little too close to bar room Karaoke than rock concert.

Towards the end of the show, Rivers Cuomo boarded the "SS Weezer" and processed to drift down court at the Moda, serenading the crowd to Perfect Situation. The lead singer brought down the house with an old school guitar solo on this makeshift boat. It was a beautiful (and somewhat surreal) moment for everyone in attendance. The stadium was lit not only from the stage lights, but all of the phone cameras flashing in unison.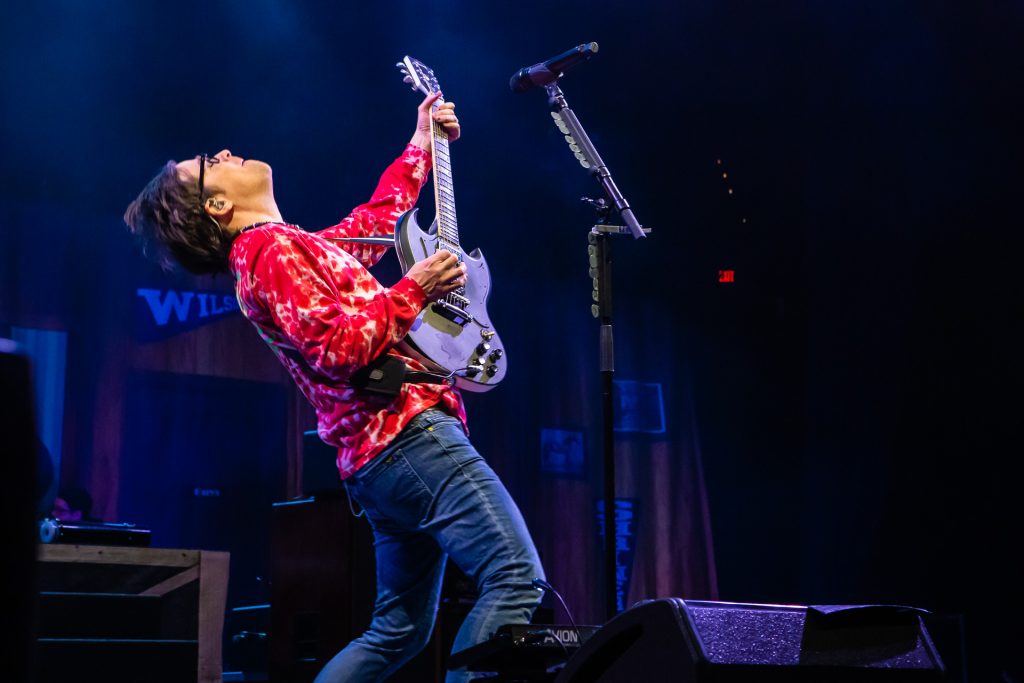 If the performance on the boat was too much showmanship for some fans, Weezer brought it back a notch in the encore with some regular old stage banter. To go along with the nostalgia of the night, Rivers asked the crowd if they remembered MySpace, and guitarist Brian Bell said to him, "You'll always be in my top 8". They proceeded to play an absolutely flawless version of Sweater Song (which this reviewer was happy to hear) and ended perfectly with their seminal hit, Say it Ain't So, bringing everything full circle for many hardcore Weezer fans.

Photo Gallery

Photos by Michael Reiersgaard