The Devil Makes Three @ Crystal Ballroom 1/31/14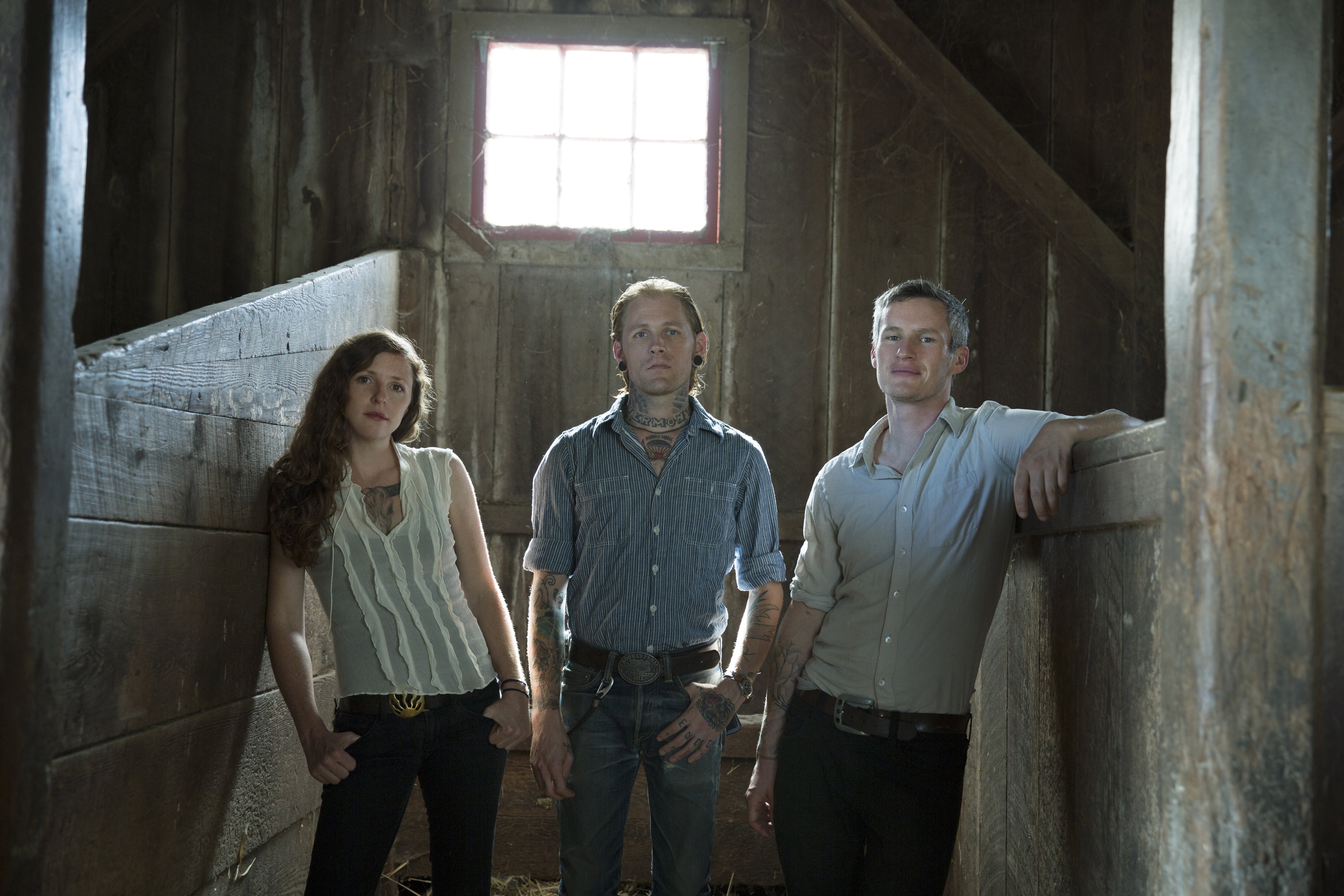 The trio that is the Devil Makes Three took the stage Friday night to an eager sold out crowd. They eased the crowd in with the single I'm a Stranger Here which has a little less energy than expected. It seemed as they were kind of getting their engine started for the long list of songs to come, but it seemed a little uninspired. The spring loaded floor didn't really receive a good stomping until the 3rd song in, Bullet, as Pete Bernhard sang "Drink 'til I don't know the meaning of alone / 'Til that bullet flies to carry me home". They kept the energy going with a lively, twangy version of Hallelu, and then the crowd really got into Spinning Like A Top off the new release with the catchy refrain "The Years are Going by Like Days". Then they did a complete 180 to the somber Goodbye Old Friend to end the set, possibly to give the crowd a break from dancing.
Cooper McBean put down the guitar and broke out the Banjo to start the second set with North Carolina right into a hard picking version of Statesboro Blues. At this point, the loyal followers of DM3 really started shaking the room. It's amazing how a three piece string band can produce even more energy than a full band at times. Proof that they don't really need a drummer, Lucia Turino provides enough rhythm slapping her upright bass. They continued with another new song, Forty Days, which lacked the ragtime brass that you hear on the album. They transitioned nicely into Gracefully Facedown, and the crowd responded, singing along to one of the many hard-drinking themed songs.
A definite highlight of the night was "A Moments Rest" when a guest fiddler joined in and gave a great performance. This is arguably Pete Bernhard's best written songs, and the crowd felt it, waving lighters in the air. They followed with Old Number Seven much to the crowd's delight, as they stomped and jumped to the signature song, with Cooper McBean added a killer guitar solo.
Towards the end of the show, Pete engaged the crowd a bit, thanking us for attending his show instead of the raging 80s dance party downstairs. He got a huge laugh and then carried on with the last set, playing rousing versions of A Dead Body Moving and Black Irish, testing the limits of the floor. An encore was demanded, and DM3 rewarded the audience with 2  one of which was Bangor Mash with the lines "Yes, I know we all die at the end of the road/Ain't nothin' round here you can hold." Which is why it's nice to keep performances like this in the old memory bank.
Words by Scott McHale