The Octopus Project, Man Or Astro-Man? @ The Doug Fir 2/23/11
Fancy gear, fancy lights, and clothes to match. Yes, they have a shtick, but it's a pretty damn good one. It's hard to say anything bad about this quartet. Great talent and great performances do not necessarily go hand-in-hand, but for The Octopus Project it most certainly does.
Hailing from Austin, Texas, they have been making music and relentlessly touring for more than a decade. These energetic, talented, multi-instrumentalists are rooted in electronic experimentation. Their eclectic mix of digital, electronic, and analog equipment make for a fresh and intense live stage show.
All members share the stage and instruments—switching gear mid-song or inbetween. Toto Miranda and Josh Lambert switch from bass to drums, while Ryan Figg takes over keys and Yvonne Lambert moves to guitar. With her commanding presence over the theremin, it's no wonder Yvonne Lambert keeps the unusual (not to mention difficult to master) instrument to herself.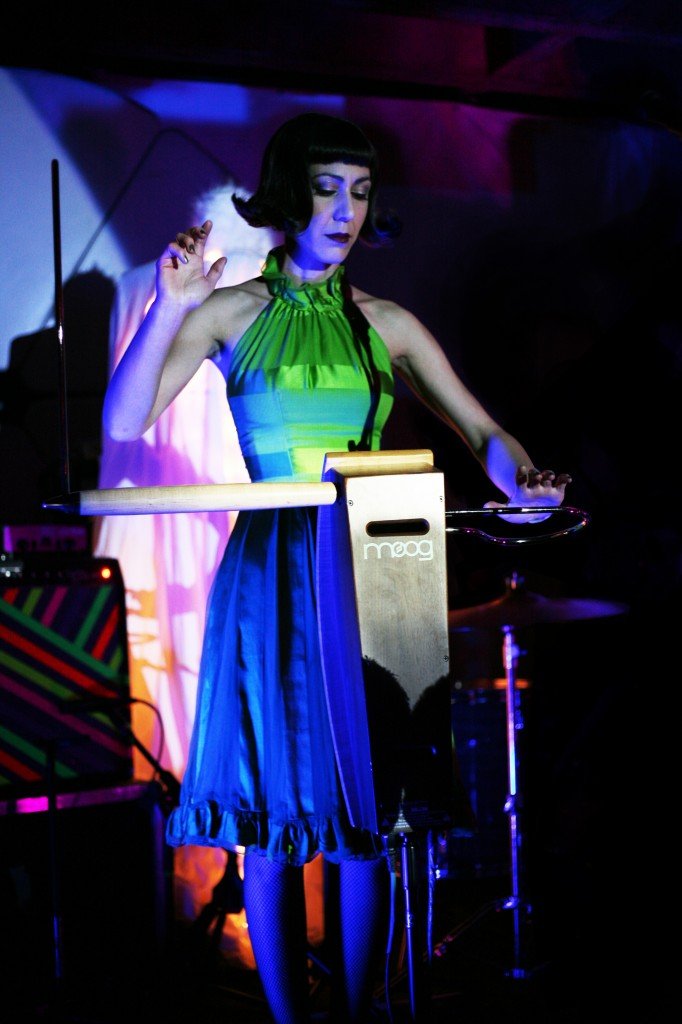 Hexadecagon, the band's latest album released in November 2010, has been described not so much as eight distinct songs, but as one epic suite with mood swings. The same goes for their live stage shows—visually and sonically pleasing. Their forty-five minute set was beautifully melodic and ambient, with enough urgency to keep your hips moving. The Octopus Project has a way of making you forget about the outside world — pulling you in with their own unique brand of indie electronica, magnetic energy and smiling faces.
Don't miss them opening for Devo, March 16th at the Crystal Ballroom.