Toro Y Moi @ Branx 9/30/2011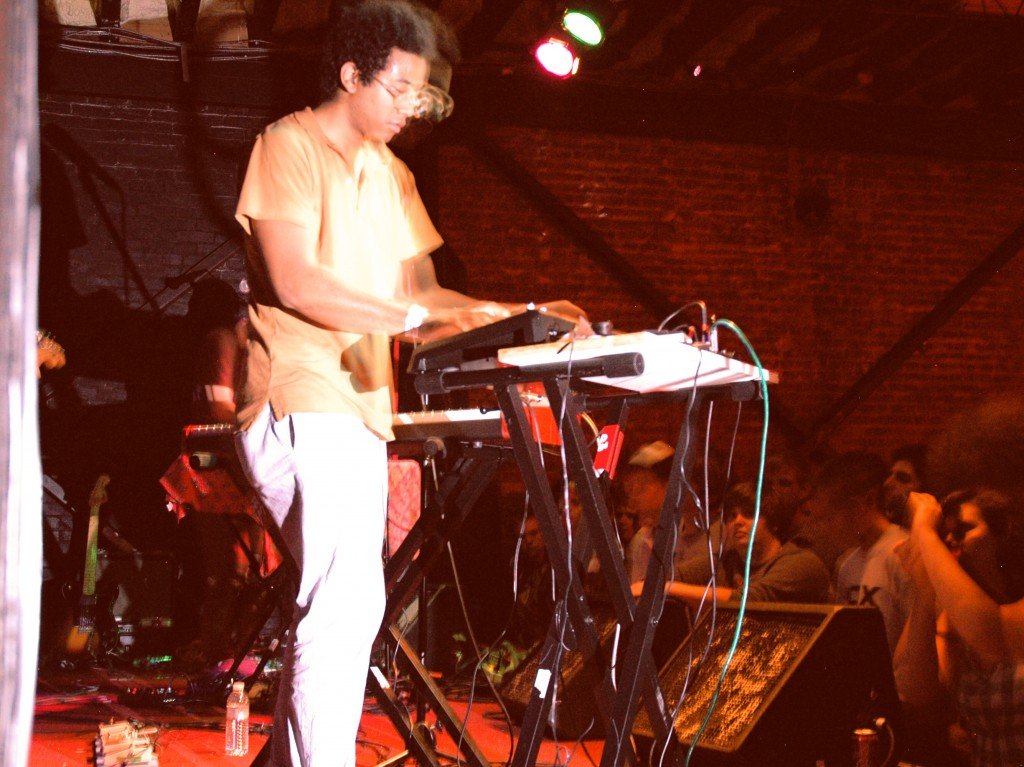 Chillwave.  If you're not familiar with this "genre" of music Wikipedia would be happy to tell you that "its artists are often characterized by their heavy use of effects processing, synthesizers, looping, sampling, and heavily filtered vocals with simple melodic lines" or they could just have a picture of musician/producer and chillwave pioneer, Chazwick Bundick.  Better known as Toro Y Moi, Bundick and his band visited Portland at Branx Friday night showing us just why he's been buzzing in our ears.

Tourmates Bass Drum Of Death opened the show with a short, but sweet set powering through most of their garage-punk debut "GB City".  It seems they could have played longer as there was quite a break before Unknown Mortal Orchestra took the stage.  A nice transition between bands, Portland-based UMO toned it down, turned it up, and ended with the crowd-pleasing track "Ffunny Ffrends".
From shimmering funk to throwback 80s synth, if Toro Y Moi could have played all night, Portland would have been right there dancing along until the break of dawn—at least the ones that were dancing!
The crowd came out, but most of them seemed to have left their dancing shoes at home. Music touches everyone a little differently and most bodies moved along to the soothing sounds before their ears even had a chance to comprehend.  Grooving to tracks from his latest full-length release Underneath The Pine and the super-fresh EP Freaking Out it definitely was one of those shows you were damn glad you ponied up the $15 to see.  Bundick is an extraordinarily talented musician and just like his talent, his sound will only continue to grow and prosper.
– Wendy Worzalla