Warren Haynes @ Crystal Ballroom 10/24/2011
Warren Haynes has still got it. Simply put, the middle aged, scraggly gentleman with a heartwarming smile and a mind-bending voice, most efficiently channeled through six delicate strings, knows how to entertain. The full house at McMenamin's Crystal Ballroom was spellbound as Warren delivered new jams with classic styling off the tour-supported album and appropriately titled "Man in Motion."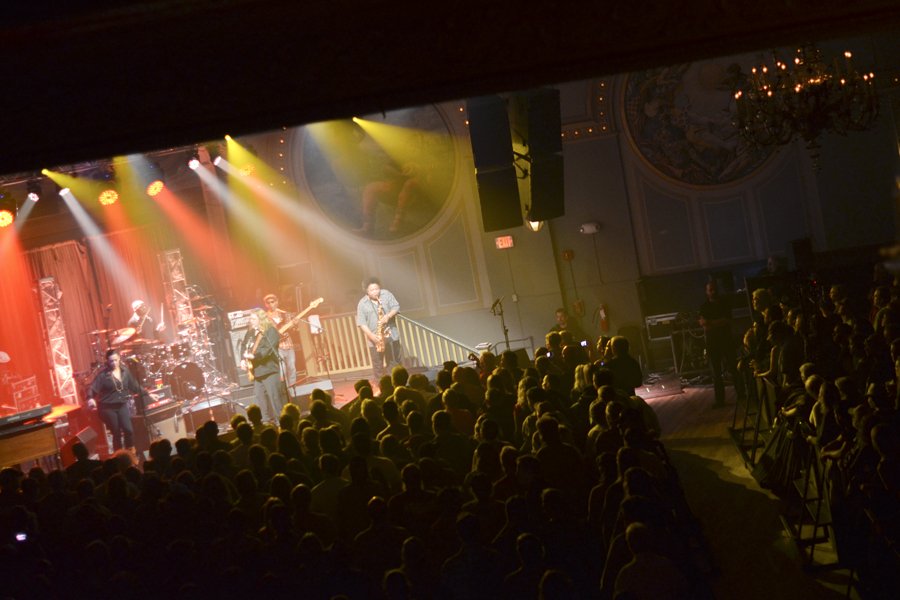 The bulk of of the home cooked tracks off Warren's new album have a strong southern blues influence, as that truly is the man's wheelhouse. He spins, bends and twirls every nook and cranny of his beautiful Gibson. As an on-stage persona, he'll look you right in the eye and make you connected. His history of approachability makes sense, having fronted for the Dead, Phil & Friends, the Allman Brothers and of course his own project, Gov't Mule.
The supporting cast was right there with him the whole night, having a complete and utter blast. Most notably, Ron Holloway took his saxophone solos somehow seriously and light-hearted at the same time, climbing up and down the scales, and Alecia Chakour had an intimate and profound connection with Warren, backing up his vocals or other times leading the charge. Nigel Hall, while nestled in the shadows of the sidestage, steadily maneuvered the keys and Terrence Higgins and Ron Johnson kept things steady on drums and bass.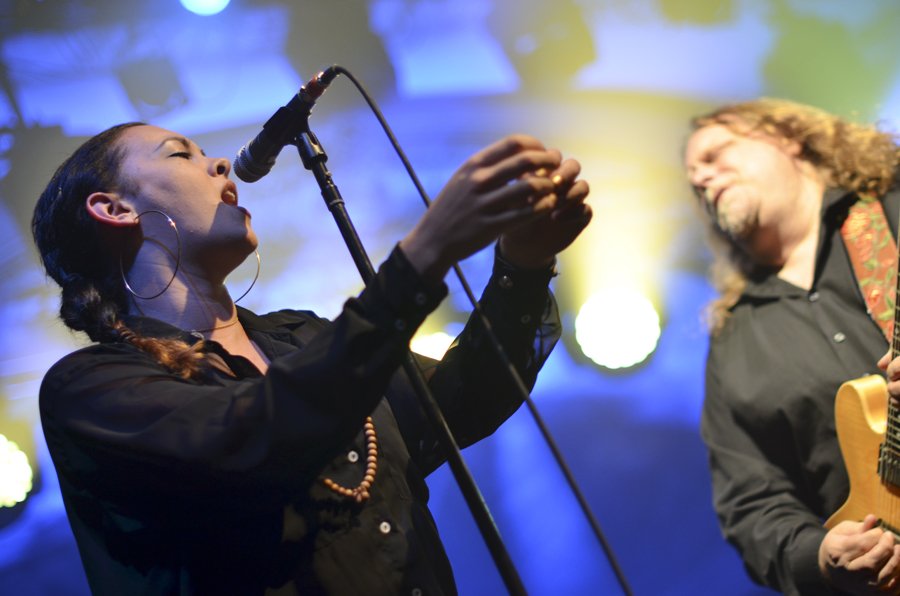 This show was a fairly high-dollar ticket, but for those that can't get enough of Warren Haynes' soul stew groove-out, heavy on the precise and potent guitar solos, this performance was well worth the cost of admission.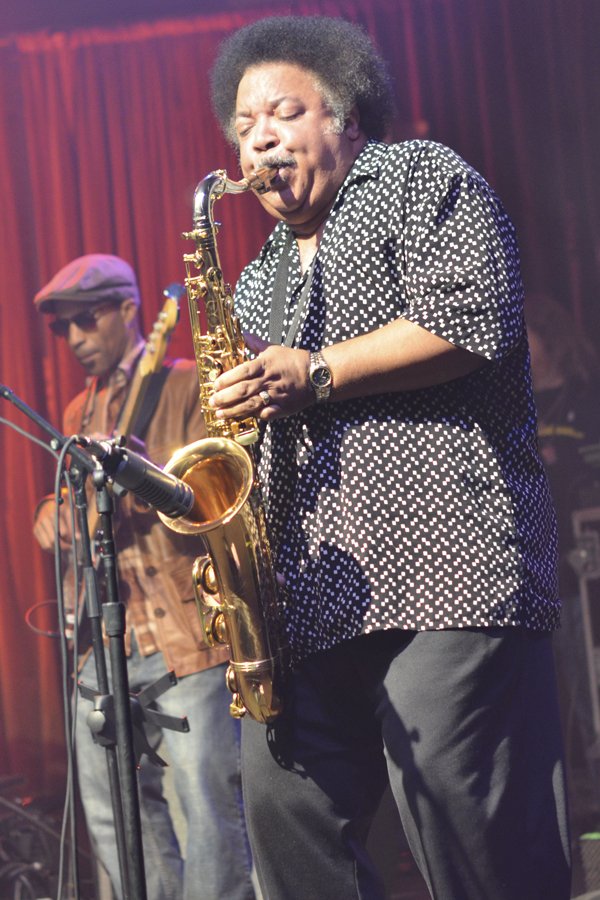 Photos and story by Ryan Dornfeld. More on Flickr.