Album Review – The Helio Sequence: "The Helio Sequence"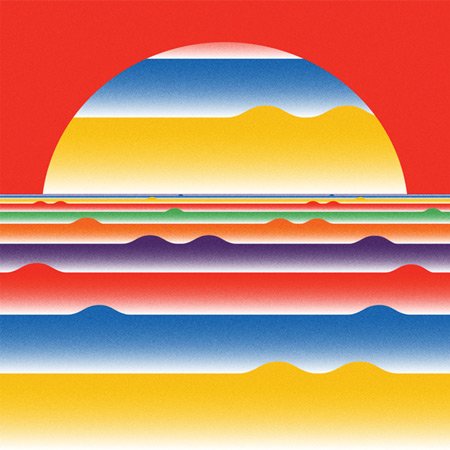 [soundcloud url="https://api.soundcloud.com/tracks/193595926″ params="color=ff5500&auto_play=false&hide_related=false&show_comments=true&show_user=true&show_reposts=false" width="100%" height="166″ iframe="true" /]
If an experiment were conducted studying how different recording processes affected album outcomes, The Helio Sequence would be Exhibit A. It's been almost three years since The Helio Sequence's last release, Negotiations, and it is definitely apparent in their new self-titled record. Contrary to the isolated process that produced Negotiations, the recent album emerged from a lighthearted competition that pushed Brandon Summers and Benjamin Weikel to go with their gut and record on the fly. From this stemmed a record giving The Helio Sequence and their listeners a fresh start.
Although lacking the visceral weight accompanying previous albums, Summers and Weikel stay true to their layered psychedelic tones. Echoing vocals and kaleidoscopic riffs provide for an ethereal listening experience that is perfectly manifested in the album cover. The opening track, "Battle Lines," sets the tone by declaring, "I'm looking for a new direction." What follows is "Stoic Resemblance," the single released from the LP that sparks buoyant energy and will have you chanting "oh na na na" along with Summers. His breezy vocals define all ten tracks of The Helio Sequence, but when paired with Weikel's authoritative beats, they produce a transformative sound to be reckoned with.
The inviting sentiments that open the album are not as prominent in the last half but still showcase Summers' lyrical talents. Although the vocals in "Seven Hours" are reminiscent of his early 2000's voice, they seem to stray from his airy tendencies in The Helio Sequence. "What remains to be seen is a dream that we have to take hold of" comes from "Phantom Shore," the song that has you wondering what direction The Helio Sequence will take next. But if this album is any clue to their new direction, it is most apparent in the closing track that leaves you with the pulsing and impressive promise of never going back.
The Helio Sequence only proved Summers' and Weikel's own mastery and eagerness to explore new realms. What is almost unfathomable is how such a layered and eclectic blend of sound can come from just two musicians, but what else would you expect from a pair who's been making music since 1999? »
– Gina Pieracci