"Where We Go" by Animal Eyes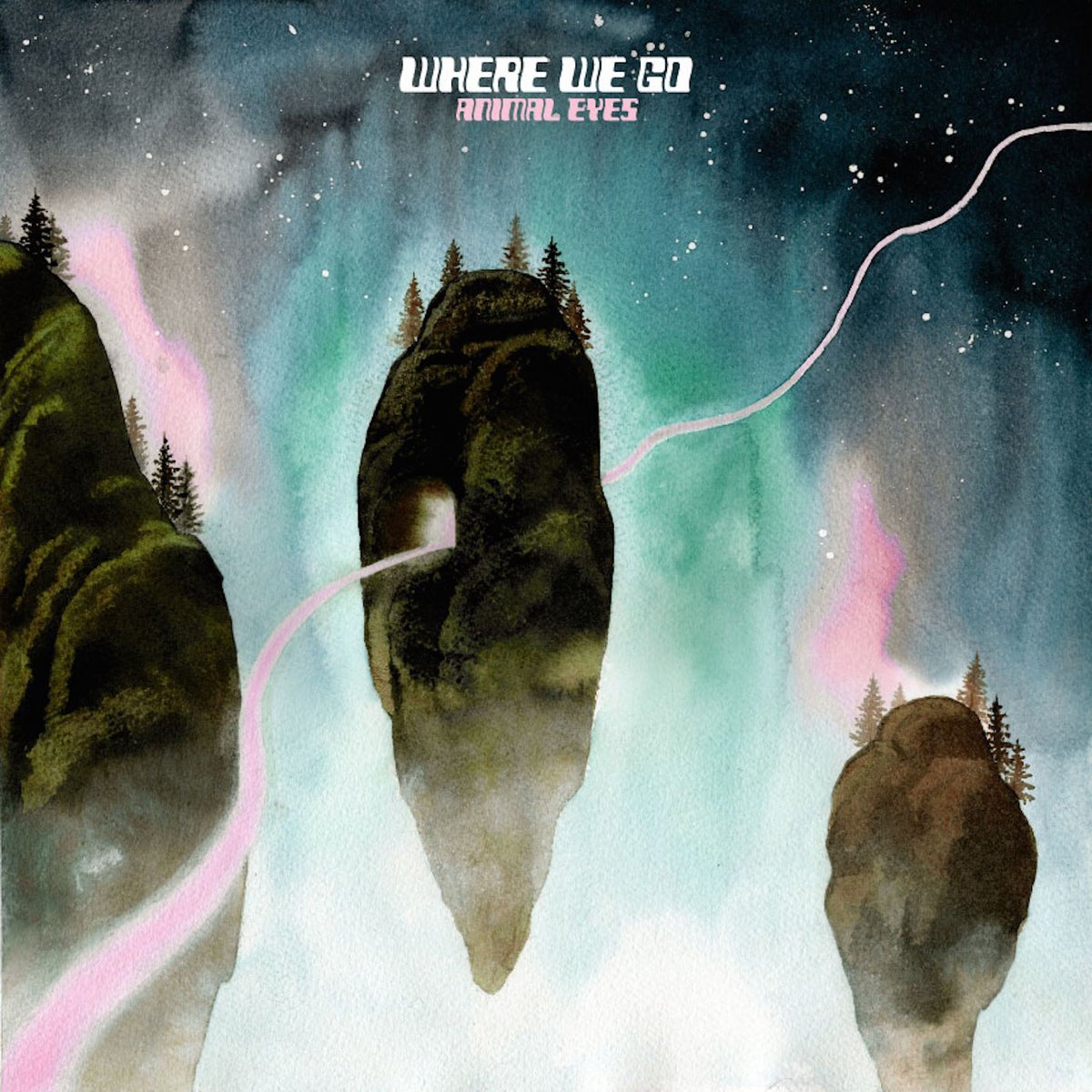 Portland earth warriors Animal Eyes have harnessed the power of gypsy rock, the musical nuance of genre- averse instrumental projection, and the élan of a group very comfortable in its own skin to put out the stellar Where We Go. Although the group's typical robust sound is still on full display, Where We Go has added true instrumental complexity and an even greater understanding and awareness of song structure and dynamics. Some might bridle against the descriptor of 'polished,' especially a group whose rawness has such strong appeal, but the polish on Where We Go falls more in the interplay between the hooks, the rhythm section and the vocal explorations that the group has continued to play around with. The vocal lines on "Mushroom Hunter" stand out for their ebb and flow, and the playful exchanges belie a strong rhythm section anchored by creative bass runs and steady percussion. "Guava" is an up-tempo, rollicking track that allows the guitar to really dig in and flex its muscles with light and quick licks, and the title track brings forward the band's knack for crafting unique melodies and sound experimentation.
From top to bottom, the true highlights of Where We Go pop up on nearly every track. This is not a straightforward album, and the delight apparent within the group throughout each song means that the listener is free to come along for a ride of crafted touch and effervescent songwriting that have been hallmarks of Animal Eyes. »
– Charles Trowbridge
EDITOR'S NOTE: This album was selected as one of our 11 favorite Portland albums of 2016. Jump to the other year-end selections below.