What's Going On: 05/08 – 05/15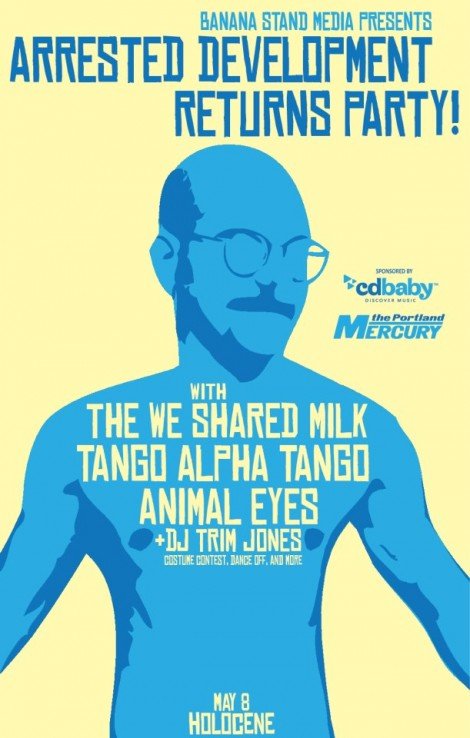 1. Arrested Development Returns Party!
Where: Holocene
How Much: $6
When: Wednesday, May 8th – 8:30pm
Why: Holy moly, are you as excited as we are for the return of television's most underrated series of all time?! Tonight!  Banana Stand Media presents: Arrested Development Returns Party! With Tango Alpha Tango, Animal Eyes, The We Shared Milk. Just remember: there's always music in the banana stand!
2. The Dandelyons w/ The Laurels & Miracle Falls
Where: Kelly's Olympian
How Much: $5
When: Thursday, May 9th, 2013 – 9pm
Why: Portland's The Dandelyons team up with Miracle Falls, project from ex – Mercury Rev / Sparklehorse / Longwave member Paul Dillon, for a night with Australia's The Laurels (fresh from Austin Psych Fest). Expect a night of psychedelic shoegazy indie rock goodness!
3. KPSU Presents: The KPSU Kruise 2!
Where: Portland Spirit
How Much: $10/$15
When: Friday, May 10th – 10:30pm boarding
Why: Presented by KPSU's 2013 Radio Revival & PSPS–hop aboard the Portland Spirit for a midnight cruise with Onuinu & Grandparents! Proceeds benefit KPSU's efforts to bring freeform, student-run college radio back to Portland's FM airwaves. All ages and a full bar for those 21+. Tickets available online or call 503-224-3900