"Self-Titled" by The Babe Rainbow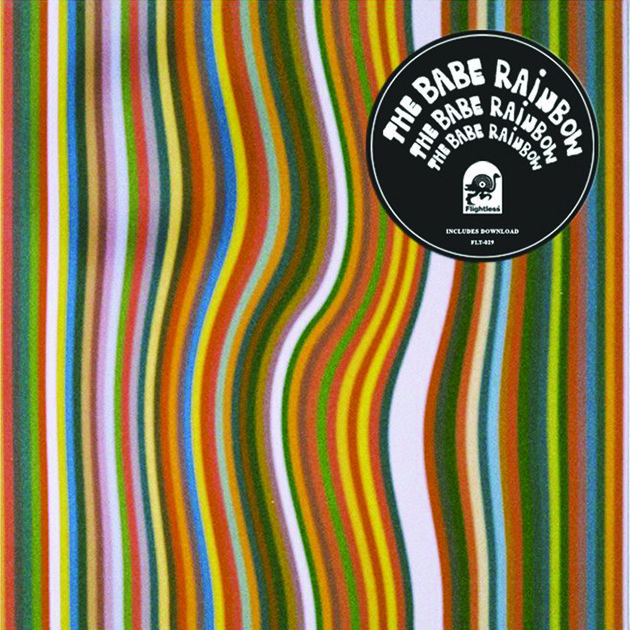 A certain gentleness calmly ensues and unexpectedly shapeshifts into the form of psychedelic disco/folk/surf/funk, peppered with a bit of indie/glam while Australian tricksters The Babe Rainbow coast and cut back through the mystical ocean of melodic rhythm, releasing their debut full length album The Babe Rainbow, out on Flightless Records and available to us yanks September 1.
Sounds that persist through the record strike the image of The Beatles teaming up with Franz Ferdinand on an endless summer surf trip with Beck to fill in the gaps. Lead man Angus Dowling (drums/lead vocals) was quoted in an interview with The Lens in May 2017, describing The Babe Rainbow's music as "James Brown's Beach Boys" and the sound of "God picking flowers." A tender, majestic, yet funky sentiment that nestles up in the eardrums and consoles the soul.
Tunes like "Fall in Love" hit a calm cool with spot-on percussion, flowing funk guitar riffs, wispy, dancing vocals that offer lyrical guidance through the twisted land of love and sharp, steady bass as deep as the Pacific Ocean. The record transitions in pleasant and energetic succession as the mix of Dowling, Jack/Kool Breeze (guitar/vocals), and Lulu (bass/vocals) sends us off through an endless summer of love, inviting us all to promiscuously join in.
Teaser: Australian tricksters The Babe Rainbow release their self titled debut album this month spreading the psychedelic disco/folk/surf/funk love in cosmic succession throughout the United States. »