"Thank Your Lucky Stars" by Beach House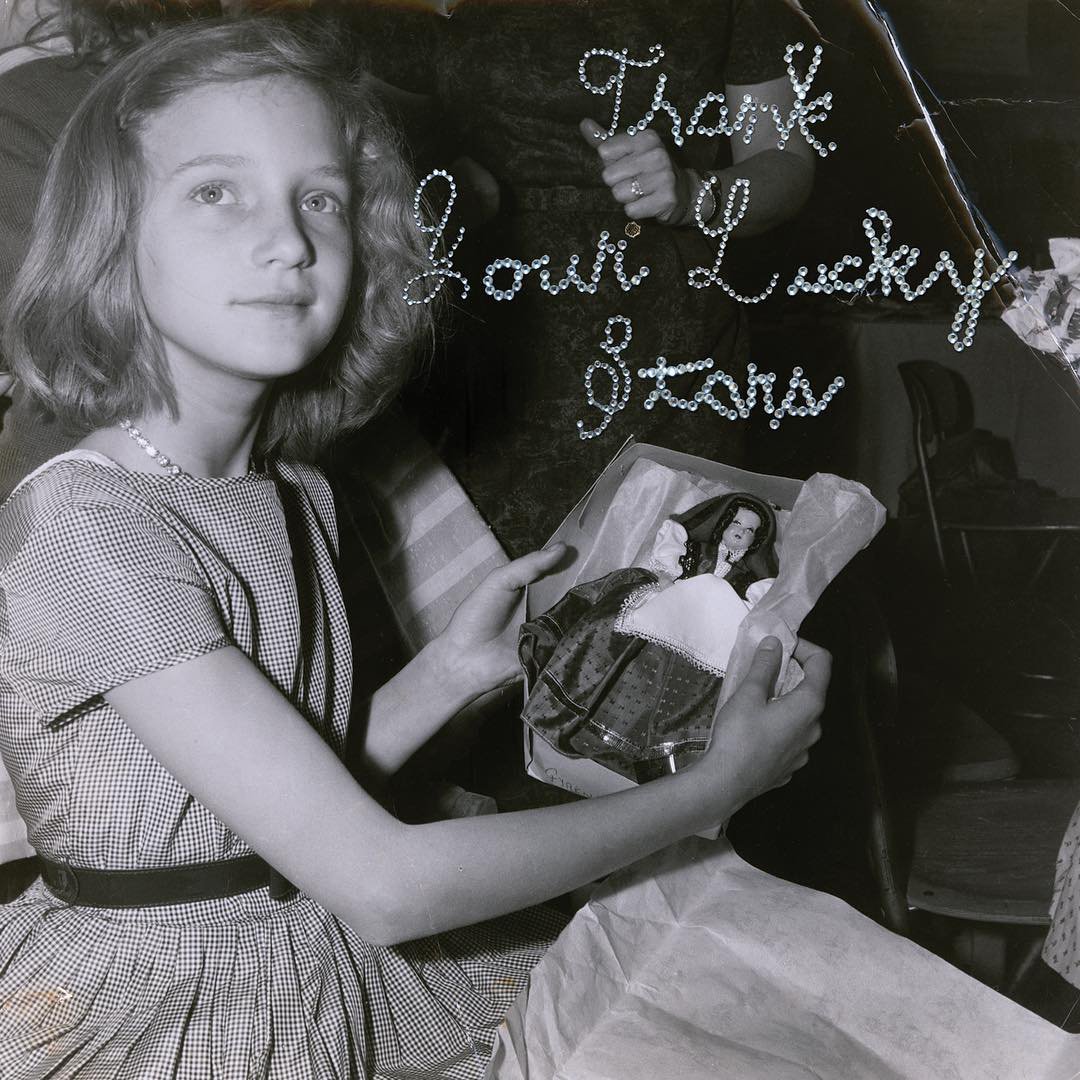 It hasn't even been three months since the release of the Baltimore-based, dream pop duo's fifth studio album, Depression Cherry (which came out in August), but the band recently announced that a surprise full-length EP was going to be released. They took to Twitter and other social media platforms to state this wasn't a companion to Depression Cherry, but an album all its own. Beach House have been consistent throughout their career: producing compilations of songs that are hauntingly brooding, ethereal-sounding, and overall satisfying to their fans and critics alike. The band creates whimsical places with overbearing ominous tones with each album made, and the lapse between them was a chance to fully explore those places, and so the announcement of this album was all the more surprising. Thank Your Lucky Stars is the band's sixth studio album, and it's nothing short of great.
The album was recorded in the same session as Depression Cherry, but these nine songs are more edgy, darker, more emotional Thank Your Lucky Stars, unlike its predecessors, doesn't ask its listeners to project their feelings into it, but instead is jam-packed with an intended emotional state. The mood of these songs are more bleak, more transcendental. They veer away from the traditional verse-chorus structure and play around with giant waves of moods and feelings, and the album seems more personal to the duo. Like I said, though, Beach House is consistent, and the album is filled with the same dream pop textures we're all used to. The timbre and texture are overstated in comparison to the melodies, and Victoria Legrand's vocals are subsumed within the music and present the atmospheric sonic texture we've come to identify with the band.
However, you can hear the experimentation in Lucky Stars. There are more "off" notes, and more discordant feedback.  These nine songs are less Chromatics and Cocteau Twins, and more My Bloody Valentine and Lush. "Majorette," the first song on the album, cultivates a feeling that is rattling, and the third song on the album, "All Your Yeahs," is eerily familiar to Siouxsie Sioux and something David Lynch would use in an episode of Twin Peaks.
All nine songs are heavy with aerial guitars, and familiar with a mix of warm tones and cold sentiments, and shows a slow shift in Beach House that's sure to present itself in the years and albums to come. The arrival of Lucky Stars was surprising, but wholly welcomed. I'll be listening to both of these albums for at least the next six months to properly let them sink in.
– Samantha Lopez