"Turn To Gold" by Diarrhea Planet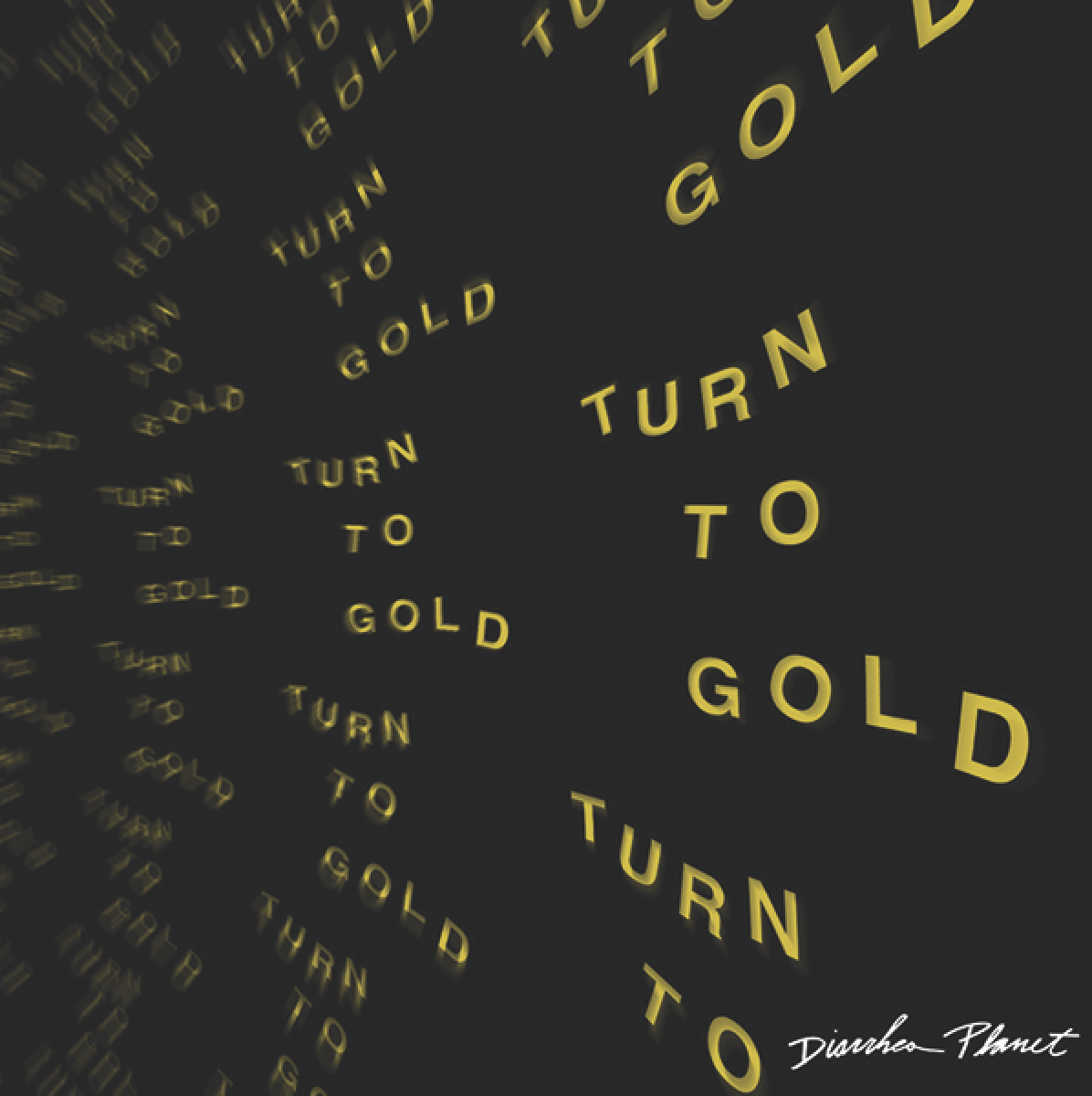 Diarrhea Planet's virtuosic guitar work and pounding percussion places them firmly in a sphere of down and dirty rock 'n' roll. The sextet has a sound that falls roughly between alternative and indie, blending some of the more interesting elements of each–aggressive instrumentals, compelling vocal lines, and crafted song structure among them.
Turn To Gold comes at a time when rock with a roughed up edge is beginning to come back into vogue. The opening track, "Hard Style 2," probably belongs in the '80s with its straight-up harmonized guitar rock, taking on a timbre that feels familiar and refreshing simultaneously. "Announcement" drives hard, bringing a dose of post- punk rawness that proves to be a thread woven throughout the album. Although there's a certain sense of controlled chaos across the tracks, Diarrhea Planet demonstrates that it can indeed be deft when the situation calls. "Dune" serves up satisfying balladry, allowing the bass and guitar to stretch their respective legs a bit, dialing back the drums just a bit. It's a nice change of pace, demonstrating an awareness that, for as hard as they rock, it's as equally satisfying to bring the instrumentals to the forefront in a solely melodic fashion.
As studio albums go, Turn To Gold is confident, polished and mature. The genre blending provides an excellent balance of point/counterpoint between brash and nuanced. Turn To Gold is best served loud, banging speakers off the wall and with a roiling side of aggression. Diarrhea Planet has the touch. »
– Charles Trowbridge