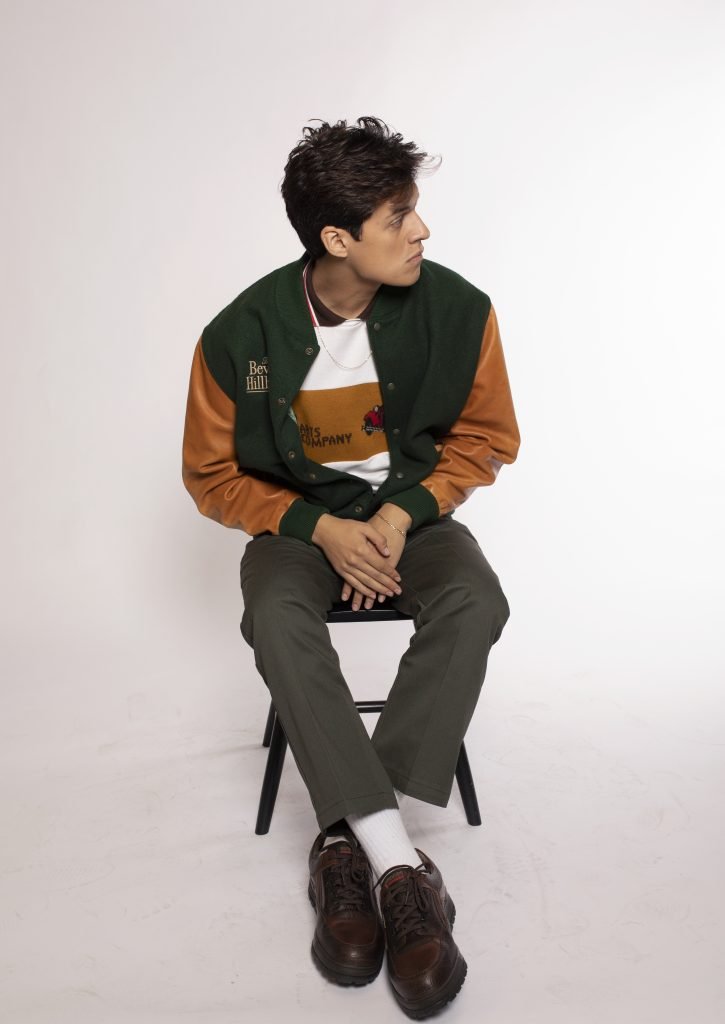 Omar Apollo is on the rise. His new EP, Friends, invites you to come with him. The ride is sure to be funky and fun. Friends is Apollo's second seven-track EP, a form that fits him well — long enough to sketch out a trajectory, but short enough to keep you coming back for more. The project is a follow up to last year's breakout Stereo, which draws on Apollo's Mexican heritage alongside classic R&B, soul, funk and psychedelic pop. Friends seems more solidly in the pop vein, though it maintains the same lo-fi crunchiness while upping the ante in grooviness.
Apollo, born Omar Velasco, grew up the son of immigrant parents in South Haven, Indiana, and the experience of his upbringing has clearly left an impression on him. Largely self-taught, he produced his first EP in a friend's attic, drawing inspiration and motivation from the work ethic of his parents, who, like most immigrants, have sacrificed much to give their children a better life.
It seems fitting then that Apollo, who has recently relocated to L.A., should see his hard work come to fruition. His down-tempo single "Ugotme" gained traction last year when a friend encouraged him to upload it to Spotify. Since then, he's released a string of singles and videos, showing a kid who's hard not to like: a little goofy, subtleley ambitious, but mostly just stoked to be playing music and taking the first steps into a life that seems in many ways to be the quintessential American dream. Whether or not that dream really exists is up for debate, but for now we can be content to enjoy Omar Apollo's ascent toward the stars.
Catch Omar Apollo playing at the Hawthorne Theater on May 10.