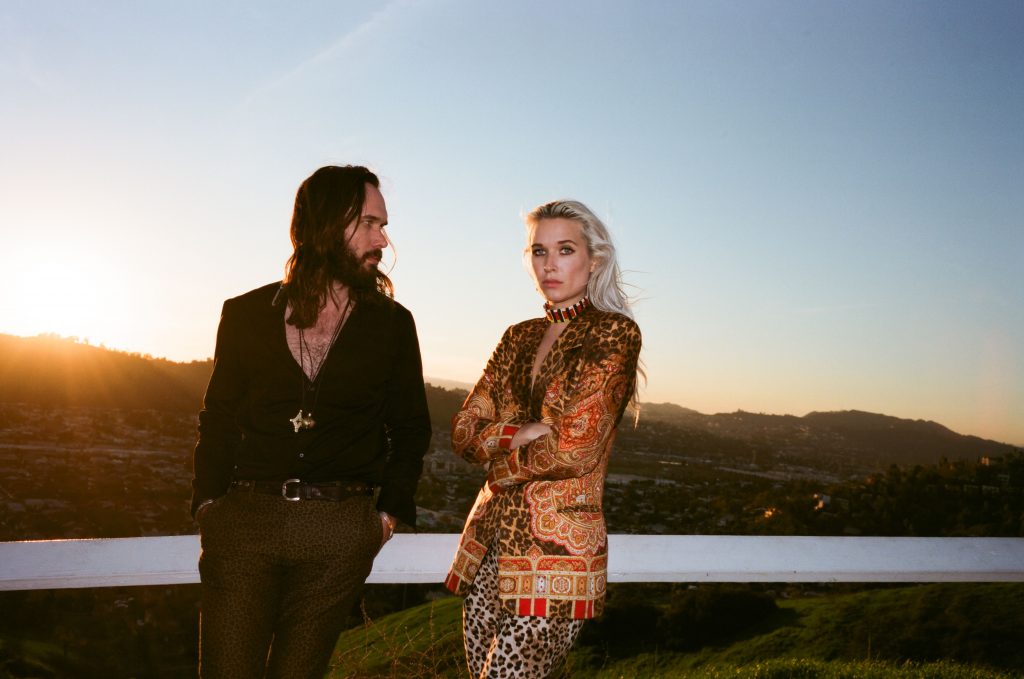 The term "world music" is a bit of a First World misnomer: regional songs from around the world existing outside of mainstream music genres that can be neatly shuffled onto a Starbuck compilation CD or your parents' iTunes playlist. But damn if it isn't difficult to describe the songs Chicago's Wild Belle create as not being internationally influenced. The brainchild of siblings Natalie and Elliot Bergman, Wild Belle mines the tropical elements of reggae, ska, funk, and jazz to create laidback songs with an island vibe that pair well with beachside spliffs hits.
Two of four children born to musician parents, Natalie and Elliot grew up in a home filled with John Coltrane, Aretha Franklin, and Sun Ra. The early influence of roots, soul, and folk would eventually form the framework of multi-instrumentalist Elliot's Afrobeat group, NOMO. At age 16, Natalie joined NOMO, playing tambourine and contributing backup vocals. Around this time, London-based musician and producer Shawn Lee requested one of Elliot's kalimba-infused instrumental tracks for use on an upcoming album. Upon hearing Lee's resulting steel-drum and bass remix, Natalie was inspired to re-write and record vocals for the tune, which resulted in one of NOMO's few vocal-fronted tracks, "Upside Down." Thus, in 2011, Wild Belle was formed.
Wild Belle's 2012 Columbia Records debut, Isles, features 11 songs, each representing tiny islands full of stories all their own, with Natalie's seductive, lilting vocals winding around Wild Belle's bevy of neo-dancehall tracks, punctuated by Elliot's baritone saxophone. In 2016 the band released its moodier, emotion-packed Dreamland. This year's Everybody One of a Kind is the third outing on their Love Tone imprint, featuring more freewheeling pep in the band's step and highlights Natalie's commanding vocals and provocative lyrics.
Wild Belle may take musical inspiration from the world over (collaborating with Major Lazer, appearing on Conan, and contributing to various film and television soundtracks along the way), but the talented Bergman siblings create a smooth, mellow sound distinctly their own.