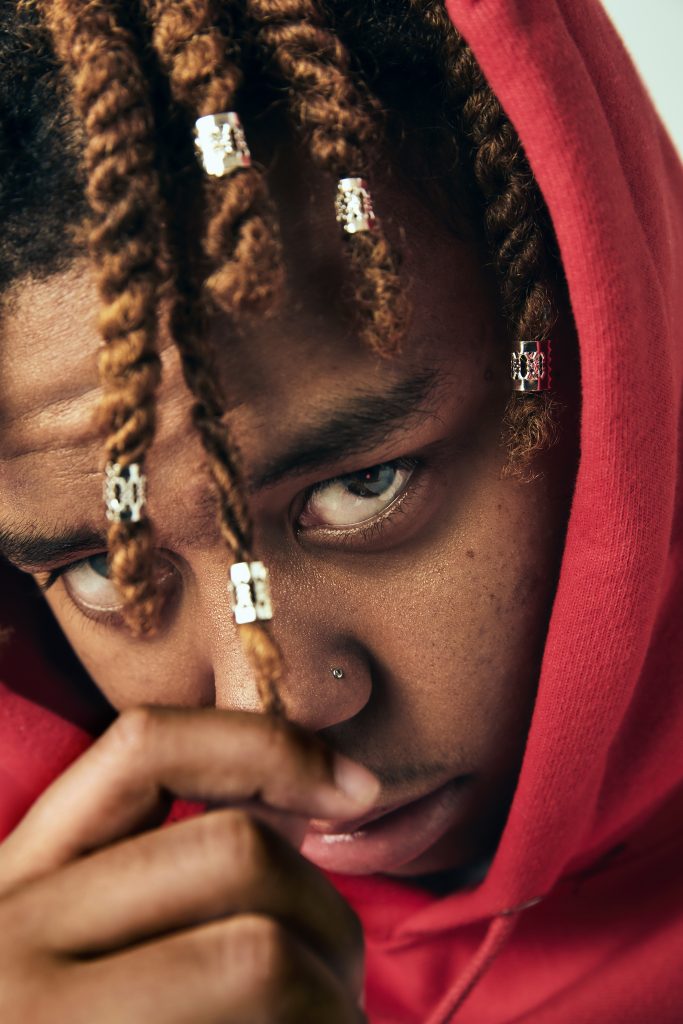 YBN Cordae's new single "Have Mercy," off upcoming debut album The Lost Boy, comes with two distinctly different corresponding music videos. In one video directed by Cole Bennett, YBN Cordae becomes a cartoon version of himself, washed in bright colors with a backing cast of red and yellow dancers who pull at his exaggeratedly large mouth. These images are interspersed with cockroaches crawling over his face. All the while, he raps in lyrical style, looking directly at the camera. In the [Path B] video version, directed by APLUSFILMZ, a darkly rendered post-apocalyptic landscape of frozen tableaus and burning palm trees is shot in noir tones, brooding and shadowed. Differences aside, the lyrics and rhythm of the songs fit each with eerie accuracy.
Originally formed as a gaming collective, YBN consists of over a dozen individuals. Though the core of YBN is a trio of young rappers including YBN Almighty Jay, YBN Nahmir (who met playing Xbox Live in their teens), and YBN Cordae —  Cordae Duston —  previously known as Entendre. Their 2018 mixtape out on Lyrical Lemonade earned YBN Nahmir a Billboard Hot 100 rating for "Rubbing Off the Paint," and YBN Cordae's remix of Eminem's "My Name Is" got him some notice. When J. Cole's put-down of the new generation of rappers, "1985," came out, YBN Cordae responded. J.Cole ended his tirade with, "In five years you're gonna be on Love & Hip-Hop" while the end of YBN Cordae's track states, "Cardi B got rich from Love & Hip-hop." His energy is palpable, having expressed in interviews that he plans to be the biggest artist in the world.
Whether or not YBN Cordae lives up to his own hype, he certainly has promise. Despite being only 21-years old and relatively new to the national scene, he has already had a feature on the Spider-Man: Into the Spider-Verse soundtrack, is on a remix of local legend Aminė's hit "BLACKJACK" and his singles have racked up tens of millions of streams on Spotify. The premise of his latest music videos shows that he is self-aware enough to see that his style, public perception, and rap persona could go in a lot of different directions.
Catch YBN Cordae at Hawthorne Theater on June 14 with Donte Thomas.