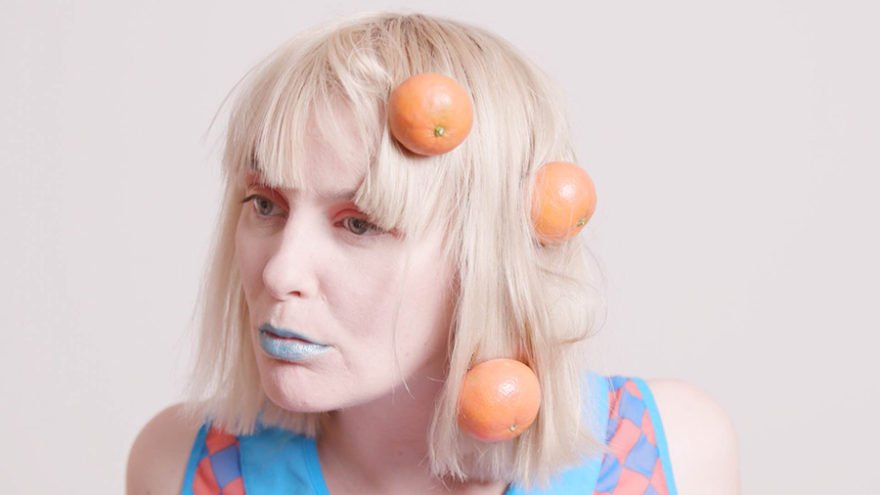 Live in Portland January 10, 2018 | Wonder Ballroom
Erin Birgy, front woman for Mega Bog, has a life most can't even imagine. She's kin to a former metal guitarist, and left home during high school to live in various collectives, so it's no wonder her foray into sound has created some of the most intense and curious audio heard these days. Originally from Washington, but currently living in Brooklyn, Birgy continues to mystify and bring strong opinions through her musical exploits. One might go cross-eyed once or twice listening to their latest offering, Happy Together, released last February. It's everything music should be, yet nothing you have ever listened to before. The best way to describe her work is like an audio representation of a Dalí painting; or a misshapen chaos of well-seeming forms.
Read any review and commentary always drifts toward her lyrics. While her life and literary experiences lend her plenty of themes to discuss, I barely hear of any of them. That's because it's like a magic trick, my ears and brain are overwhelmed with her (sometimes) old timey voice over new-age dream-pop, synth-y, guitar-laden experimental arrangements. Not knowing where to listen and having no idea what she's doing, trust that she knows exactly where she's taking you. A great example is "192014" from the Happy Together album. The vibrant saxophone, played by Jacob Zimmerman, is like the line of best fit on a scatter plot.
See Also
New songs, made in Brooklyn since Birgy's arrival, have been recorded and cult fans will delight in this new playground of influence. Mega Bog's brain works in mysterious ways and the end result is consistently original. Sure, there is inspiration and comparison to Nico and Bowie, but Birgy really is her own thing. Mega Bog isn't for everyone and listeners must choose for themselves to let go and dive in. Fair warning: you might not ever want to go come back up.