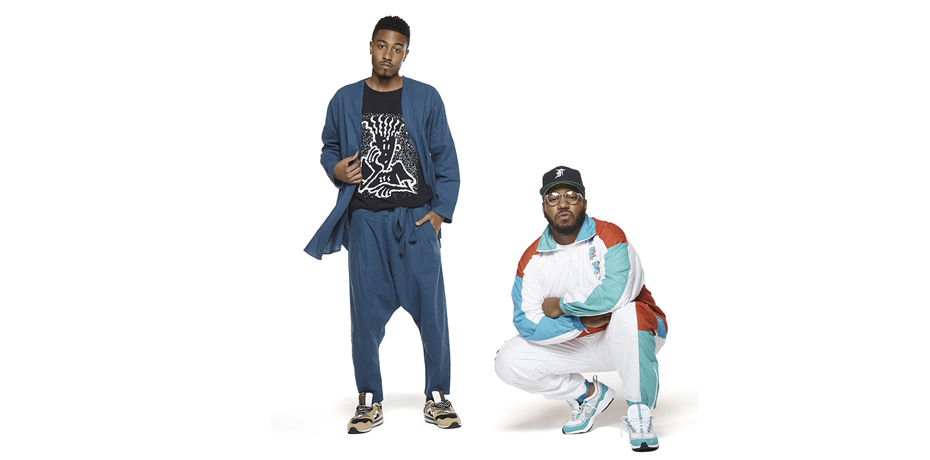 Live in Portland January 8, 2018 | Wonder Ballroom
Antoine "Sir Michael Rocks" Reed and Evan "Chuck Inglish" Ingersoll met via MySpace in 2005, and after hitting it off came to form the group, The Cool Kids. Though being released solely through their MySpace page, their early mixtapes garnered the attention of DJs like Flosstradamus and Diplo. The group has seen steady interest and momentum over the past six years since their debut album, When Fish Ride Bicycles, was released in 2011, and even in years prior, were fairly successful as they toured through parts of the world and alongside acts like M.I.A. for her Kala tour. But following the album's release, the duo sort of parted ways and pursued successful solo careers as producers and artists.
Special Edition Grand Master Deluxe is The Cool Kids' first album since reuniting after a hiatus in 2014, and holy shit, was it worth the wait. The most appropriate homage to the golden age of hip-hop, The Cool Kids deliver us a new album that belongs with your Bilal and Roots records, dialed in to give you a new take on what you missed so much. Looped beats with a fresh hi-fi '90s style, The Cool Kids have matured in their sound. They made an album they'd like to listen to. The beats aren't about a bangin' party, they're about the vibe, and the musicality is there to serve. It's lyrically full of quips and pop culture references that are fun to catch, not to mention everyone you've ever loved is featured on every song. Their newest album is packed to the brim with collaborations, and it ensures that no two songs are alike.
See Also

In addition to the awesome news of The Cool Kids' reunion, their upcoming tour with Big Boi (you know, the other guy from Outkast) brings your chance to hang and listen to hip-hop that's crafted to sound like how it used to be.