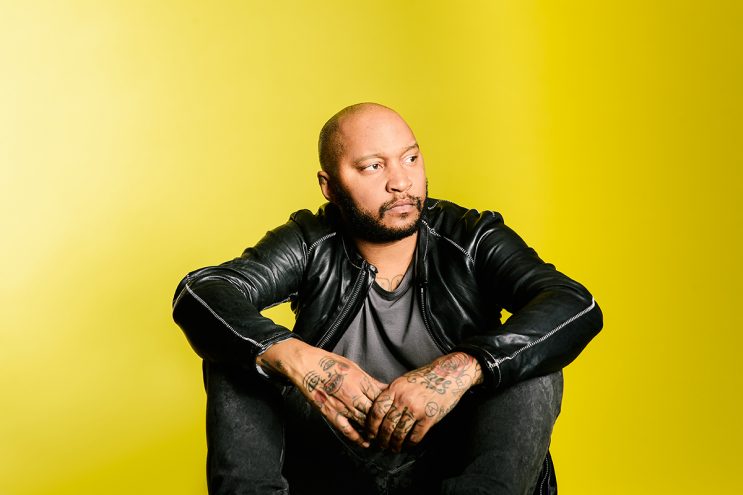 Live in Portland October 12 | Mississippi Studios
Stefon Alexander, aka P.O.S, was an early member of Doomtree, a co-founder of the seven-member hip-hop collective and record label's cofounder. Based in Minneapolis, Alexander calls to mind other renowned midwestern hip-hop acts like Atmosphere and Brother Ali, both of whom are signed to Rhymesayers, a label that has also released a number of P.O.S. albums. Acting as his own producer, Alexander draws from a vast library of sounds to craft the music for his latest release Chill, dummy. There's even an instrumental cut of the album for those who'd like to fully appreciate the wizardry. Some beats come from ostensibly acoustic drums, while at other times he uses trappy drum-rolling machines.
Before starting his rap career P.O.S. fronted punk bands, roots that come through on a few songs spread throughout Chill, dummy, including the opener, "Born a Snake." Here it veers toward Nine Inch Nails territory and loses me, although the lyrics are still very good. The second song, "Wearing a Bear" sold me on his musicianship, and then, midway through the ebullient "Bully," I was enjoying myself. He's a serious singer. His verses jump in and out of melody, which keeps the album from settling into a formula, as does the impressive roster of guest MCs.
Guest spots on the album include a knockout verse by Manchita on "Infinite Scroll," her words coming out in alternating short bursts and long, sung lines. Open Mike Eagle makes an appearance on this track as well. Justin Vernon appears on "Faded," and Kathleen Hanna gets in the mix on the 8:48 closer, "Sleepdrone/Superposition." All in all, a pretty cool party.
The lyrics and vocal performance amount to a persona that is at times think-y, then raw, braggy, but vulnerable. This is P.O.S's first LP since his 2014 kidney transplant, a brush with death. He opens "Pieces/Ruins" saying, "Same dude new guts, / literal and figurative. / Lost a couple fucks–– / shit. Alright fine, alright I gave 'em." »