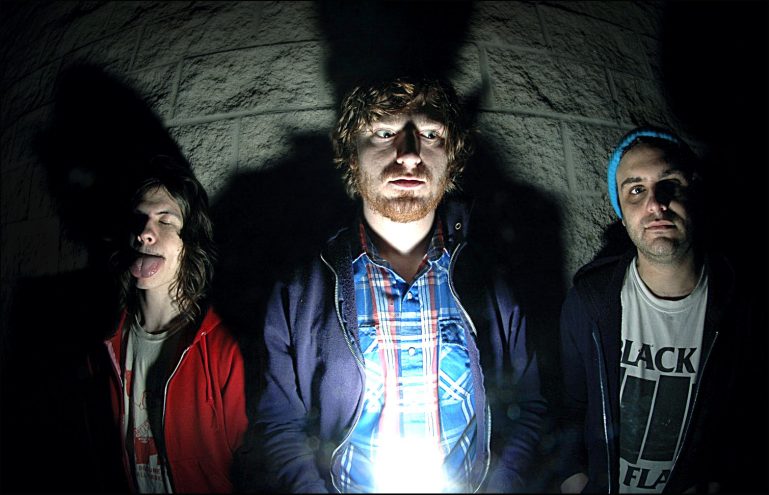 Live in Portland October 16 | Holocene
The name of Sacramento spazz-rock band Tera Melos may or may not be in reference to The Simpsons, but it loosely translates into land and melody. Their sound, however, can be filed under math rock for its atypical structure. And if i'm comparing the band's sounds to the analytical and algorithmic elements of math, it can be hard to follow and at times doesn't make much sense. It does what it wants, sometimes contradicting itself, and yet it all comes together to make everything work. Tera Melos' live shows are known for being high-energy and rhythmically dizzying, as they dance 7/4 riffs over 12/8 backbeats and so forth.
See Also

Through all of the rhythmic patterns and creative metering, their sound is delightfully unpredictable. Made up of guitarist/keyboardist/vocalist Nick Reinhart, bassist Nathan Latona, and drummer John Clardy, the trio play a rhythmically-smart, melodically-fierce and improvisationally-jazzy blend of post-punk/hardcore. Their earlier albums highlighted riff-forward songs, pieced together part-by-part to form fun, rampaging, garag-y tracks. That's still happening on their latest release, Trash Generator, released in August on Sargent House, however in some ways they've developed more of a flow. Each song is allowed more room to stretch into the next, as if it's one long song that mazes through a fever dream of garage rock, punk, clanging noises, jazzy horns and piano, smoothed-over by Reinhardt's soothing vocals.