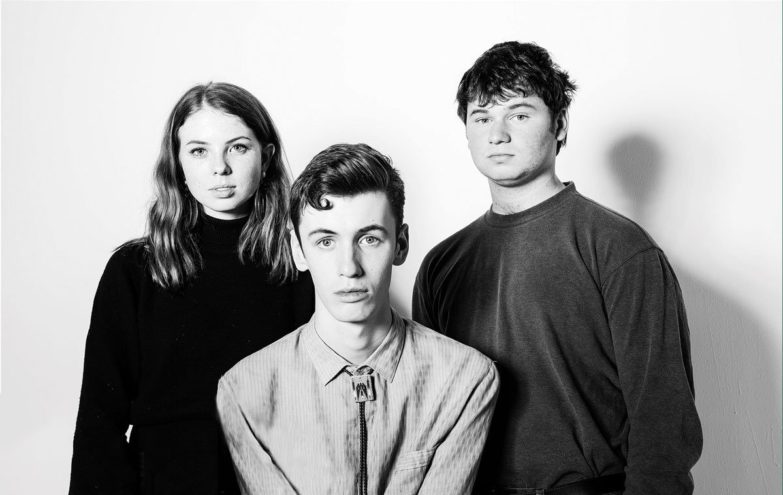 Two years ago, The Goon Sax released their charmingly personal debut Up To Anything while the band's members were still in (the Australian equivalent of) high school. Now, with diplomas in hand and two European tours under their belts, the Brisbane trio is back with We're Not Talking—an eclectic collection of pop musings and youthful yearnings that range from great to could-be-great.
Clocking in at just under 30 minutes, We're Not Talking moves fast. Album opener "Make Time 4 Love" is everything you want in a cinematic cowbell-driven pop song. Guitarist Louis Forster's run-on-sentence vocals and detailed storytelling are captivating, hinting at Alex Turner influences. James Harrison (bass) takes over lead vocal duties on "Love Lost" and lead single "She Knows." —the former features bouncy bongos and sweet harmonies; the latter strained vocals, a cacophony of distorted guitars, and a standout solo.
Album highlight "Losing Myself" is a mostly male-female duet between Forster and Riley Jones (drums)—although there is some nice three-piece harmony from the entire band between verses.
Driven by a drum machine and a sad synth hook, the instrumen-tation here is a surprising breath of fresh air that showcases the bands maturing approach to songwriting and arranging. Musically speaking, up until this point everything on We're Not Talking has felt like an evolution of The Goon Sax's sound. However, on the second half of the album, it feels a bit like the band starts to take a few shortcuts in their songwriting.
In particular, solo keyboard-tracks "Somewhere In Between" and "Now You Pretend" are a bit half-baked. Presumably meant to be interludes, the tracks never quite justify their reason for being. That being said, they do serve to highlight that The Goon Sax are more than the sum of their parts—and best when supporting each other. And isn't that why people form bands in the first place?