Check Out Two Songs From Portland Band Dogheart's Debut "What Burns The Best"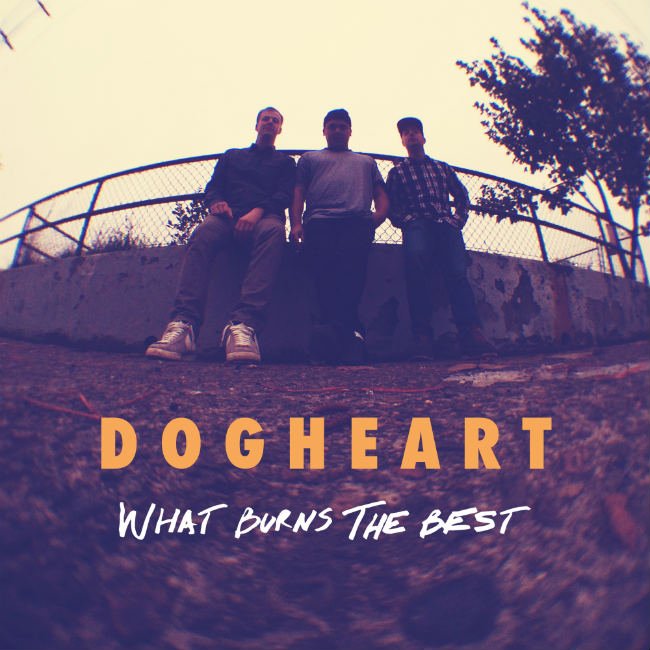 [soundcloud url="https://api.soundcloud.com/tracks/187409463″ params="color=ff5500&auto_play=false&hide_related=false&show_comments=true&show_user=true&show_reposts=false" width="100%" height="166″ iframe="true" /]
On February 17 Portland's own Dogheart will release their debut record What Burns The Best, and the band has recently shared two very intriguing peeks at what's in store on the album. Matt Jenkins (guitar, vocals), Cameron Hering (Drums, backup vox) and Gray Hildreth (bass, backup vox) recorded the album locally at Secret Society Recording Studios in the summer of 2014 with local engineer and producer, Jeff Bond.
"Holding Out" and "Jawbone" recall a more tuneful version of The Orwells, or a garage-rock version of Real Estate, whom the band cites as an influence. Dogheart certainly isn't wasting any time getting going, as the band formed early last year, and was already in the studio in a matter of months. The band took 40 songs into Secret Society and in the end whittled the list down to ten for inclusion on the album, which will be celebrated with a record release show at Bunk Bar on March 14.
Dogheart plans to tour relentlessly in 2015, and on the strength of these tunes and their 2014 single "Dead Love," they've proven themselves a band to keep an eye on.