Video Premiere: Pool Boys "Millennial Morse Code"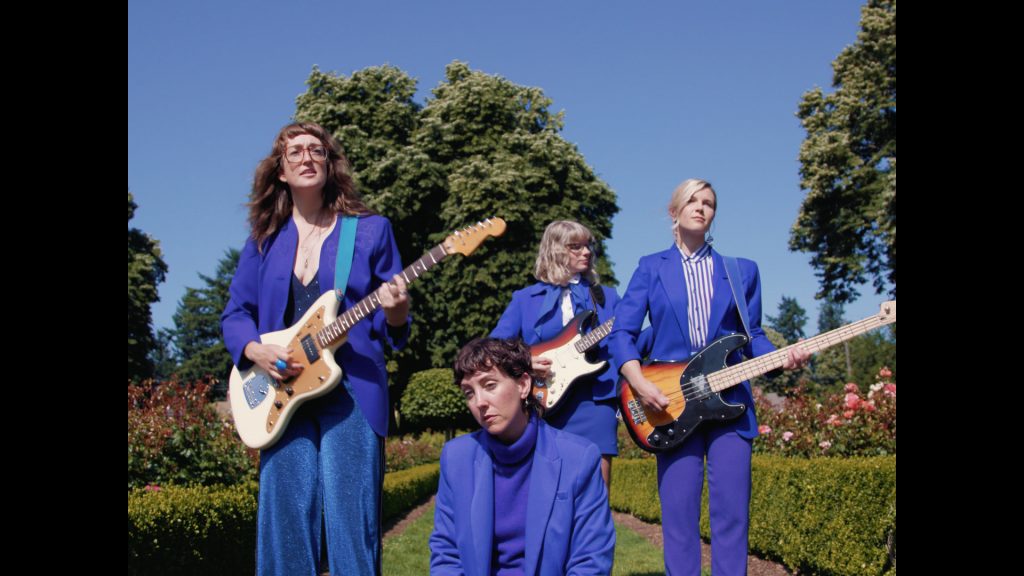 Pool Boys' "Millennial Morse Code" drifts out in a sea of blue, inhabiting both rough tumbles, rugged waves of grunge, sealed with the soft gentile kiss of sunshine. The video succeeds in all facets: a shot for shot remake of The Beatles "Paperback Writer," and reclaiming this notion of a "boy" band as an all femme outfit entitled Pool Boys. Playful and inquisitive, the beauty is in the details.
Songwriters Emma Browne (guitar/vocals) and Caroline Jackson (bass/vocals), carrying forward these moments of gentile grittiness and tongue in cheek charm, and banded together with guitarist/vocalist Annie Dillion and drummer Jessie Seal.
According to the band, "Millennial Morse Code is a song that bemoans a mostly unrequited teenage love through the virus of social media. Can a love that was started on AOL instant messenger ever really fade into the ether? Or will the whirring servers keep whispering a time-traveling game of telephone?" Balancing the painful truth of technological takeover and quirky, cute romance, Pool Boys succeed in exploring this new present and foreboding future. By taking a video from the 1966 (created in a world lead by men) and reinventing it with contemporary critique and sensibilities (i.e. being representative of femme figures in media, being fully produced and created by an all-female crew) Pool Boys stretch the imagination into a true Millennial morse code: guitar strummed melodies asking, "Do you remember love?"