Jamie Lidell @ Doug Fir Lounge 3/30/13
A few people were donning their spring best for the Easter Eve show at the Doug Fir Lounge. After all, it was the warmest weekend so far and we were all feeling ready to revel in some sweet soul from the angelic voice of Jamie Lidell. After musingly viewing the openers and wandering the watering holes of Lower East Burnside, a sold-out crowd encroached upon the stage.
What is different about this tour is that it is much more of a DJ set. There was a huge spaceship of a soundboard, with jutting, mirrored angles. There was no band this time. Jamie was solo, face lit by the glow of a laptop, sans spectacles and wearing a splattered trench coat, looking like a time traveler navigating techno with flecks of neon geometrics and lasers that made me wish for 3D glasses as part of the program.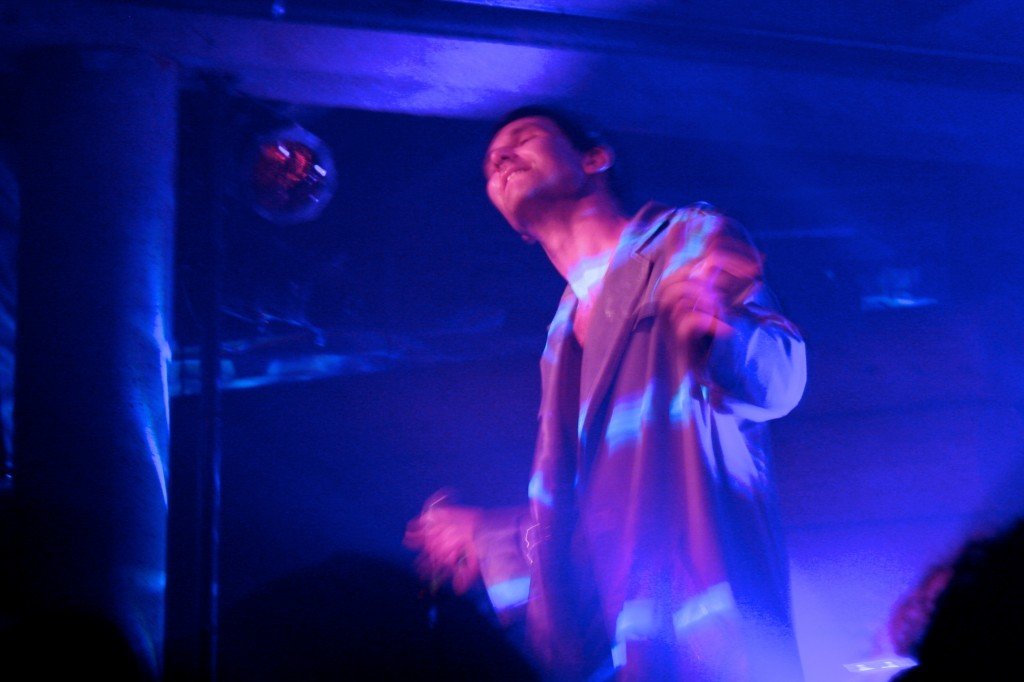 He began with the electro-funk of "I'm Selfish", and then disassembled and rebuilt a more metallic "I Wanna Be Your Telephone". The sixth studio album released in February, self-titled Jamie Lidell aside from 2008's Jim, is saturated in 70's funk as well as  late 80's and early 90's pop and R&B, but is also more indifferent with "What A Shame" and "Blaming Something" seeming pensive in the love department. He evened out that tone though, by crooning "She Needs Me" romantically, which is known to cause some kissing.  
The flashiness of new tracks "Big Love" and "You Naked" channel Prince, along with that moment of Bobby Brown's prerogative, and perhaps the Ghostbusters II soundtrack.
There was plenty of dancing as Jamie lost himself extending old songs and new into fringe club music. Lidell seems to have come full circle (and then swirling further on) by integrating the more experimental electronics from his Super_Collider days, and his first solo release Muddlin Gear, as well as his knack for looping and beat-boxing, with the tremendous vocals and a voluptuous funk groove that have become part of his character. 
What is always consistent is that Jamie Lidell is a personable, jovial sort of fellow. He came out from behind the deck with wit flowing between songs. He had a lot to say about his journeys from Brighton, England  to New York City, and his recent move to Nashville where he writes and records in his home. He spoke of his love for Portland, and chirped out "Multiply" for the encore, inviting fans to sing along by passing the microphone through the front of the house and cheering us on. 
Words by Brandy Crowe.