What's Going On: 01/16 – 01/23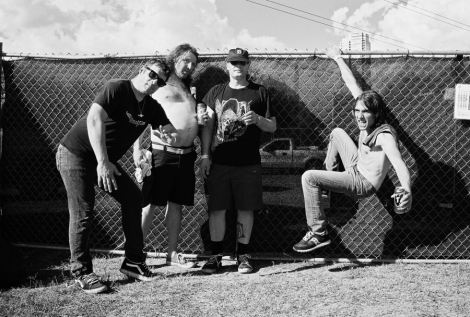 1. The Spits w/ Youthbitch & Di Di Mau
Where: Ted's
How Much: $10
When: Friday, January 18th – 9pm
Why: If you like dirty, drunken, two-minute garage punk tunes you're gonna want to make it to this show for sure! Youthbitch, Di Di Mau, and DIY punks The Spits! It will eventually sell out (or be too uncomfortable to hang in the showroom) so don't play it too cool for school and show up late–you'll end up sitting this one out.
2. Autopilot Is For Lovers w/ Bike Thief & Green Hills Alone
Where: Kelly's Olympian
How Much: $5
When: Saturday, January 19th – 9pm
Why: Showdeer Presents! Bike Thief, a fairly newish Portland outfit that was voted band of the month for January 2013 on The Deli! Green Hills Alone, featuring members of Harlow and The Great North Woods, kick off the night. I'm betting this is going to be worth the cab fare downtown!
3. Wild Ones w/ Minden & Prescription Pills
Where: Doug Fir
How Much: $6
When: Sunday, January 20th – 9pm
Why: You know Wild Ones, you love Wild Ones! You know Prescription Pills, you love Prescription Pills! But maybe you haven't gotten a grasp on Minden, yet. After relocating to Portland last summer, this group brought their dance-pop radness with them–with vocal harmonies, grooves and unadulterated bass lines to boot!