What's Going On: 02/08 – 02/15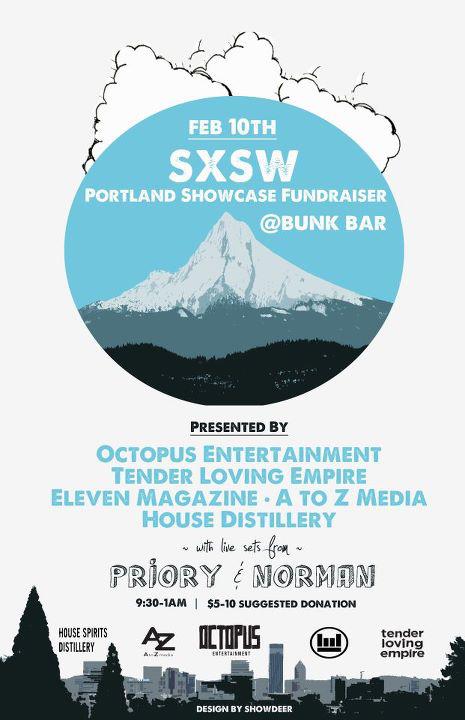 1. High Scores and Records Presents: Event 2
Where: Holocene
How Much: $5
When: Wednesday, February 8th—8:30pm
Why: The collaborative quarterly showcase is back and bursting with some of Portland's finest. Featuring gems like Claudia Meza (Stay Clam), Shannon Steele (Typhoon), Richard Laws (Hosannas), Chris Cantino (Archers), Dorian Duvall (Onuinu), Booth Wilson (Support Force), and poetry by Gary Burns.
2. Wilco w/ White Denim

Where: Arlene Schnitzer Concert Hall
How Much: $53.50
When: Wednesday, February 8th—8pm
Why: If you love Wilco, this is the most amazing thing ever. If you don't love Wilco, White Denim is playing. White Denim is a trailblazing quartet from Austin, TX who has no trouble getting into it with driving drum beats and catchy, psychadelic guitar hooks. The Schnitz provides a unique experience for both the fans and these bands, who are all accustomed to hanging out in a more dressed down environment.
3. The Pharmacy w/ The Shivas & Ghost Mom
Where: Ella St. Social Club
How Much: $5
When: Thursday, February 9th—9pm
Why: Garage-pop stoner-sprinkled rock trio The Pharmacy pay the Rose City a visit in support of their latest 7'' Dig Your Grave. Joining them are the ever-delightful Shivas, the unabashedly awesome Ghost Mom, and punky surf-garage outfit Mythological Horses.
4. SXSW Portland Showcase Fundraiser!
Where: Bunk Bar
How Much: $5-$10 suggested donation
When: Friday, February 10th—9:30pm
Why: Presented to you by Bunk Bar, Octopus Entertainment, Tender Loving Empire, A to Z Media, and Eleven Magazine! We're raising money to showcase NINETEEN Portland bands! Holy moly! What better way than with a party, music, and booze! All proceeds from drink special sales go to the PDX SXSW fund. Let's make it awesome!